The 'lack of data is disguising the true, frankly embarrassing, scale of the UK's vehicle crime problem', says managing director and former police detective
Vehicle thefts hit insurers' pockets to the tune of £1.44bn last year according to loss-adjusting firm Claims Management and Adjusting (CMA).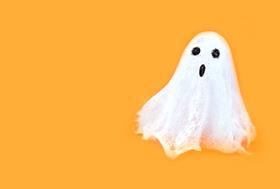 The estimate follows a CMA Freedom of Information Act (FoIA) request, which required the Home Office to disclose that 101,198 vehicles were stolen in England and Wales in 2021. Out of these thefts – which had an average vehicle value of £20,000 – 28% were recovered.
To compare, 180,000 vehicles were stolen in 2006 with an estimated average value of £10,000 – equating to a cost of £360m.
"Our cost to insurers comparison indicates how the total cost of this crime has likely quadrupled," said CMA managing director and former police detective Philip Swift.
"What's more, given that the models now being targeted are often worth considerably more than £20k and that the number of offences is rising, the £1.44bn figure is a very conservative estimate.
"For the insurance industry, the current situation is significantly worse than a decade ago."
Swift said that four factors needed consideration in light of the new estimate:
The increased values of vehicles
Plummeting recovery rates
The condition of the vehicle, if found
The changing method of theft
'Staggering failure'
Swift, said that – around 15 years ago – the typical theft was an old Ford Escort worth less than £5,000, which was taken for joyriding and later recovered.
Now, almost new Range Rovers worth around £100,000 are being stolen by professional criminals and are seldom recovered.
He continued: "The fact that 72% of stolen vehicles are never recovered is a staggering failure.
"Having – to an extent – designed out joyriding, we appear to be left with organised criminals benefitting from the lack of attention now given to vehicle crime – this is why some constabularies no longer record approximate vehicle values, which is easy enough to do.
"Indeed, some point to the fact that around half of recovered vehicles are undamaged nowadays, compared to just 15% a decade ago, as some sort of success. It isn't. It's a crumb of comfort at best.
"Unfortunately, the suspected method is often not recorded by constabularies now either. Again, lack of data is disguising the true, frankly embarrassing, scale of the UK's vehicle crime problem."
The Home Office stopped publishing its annual car theft index in 2006.