The deal, signed by Philip Hammond and Ueli Maurer, will allow insurers to trade freely between the two countries after Brexit
Insurers breathed a small sigh of relief this morning when it was announced that the UK had signed a deal with Switzerland to allow insurers to trade freely between the two countries.
Switzerland, which is not part of the EU or a member of the European Economic Area, already has a deal with the EU regarding insurance.
The deal made between the UK and Switzerland will replicate that deal, and will come into force when the UK's current deal with the EU expires.
Philip Hammond, chancellor of the exchequer said in a statement: "Links to financial industries like the Swiss insurance market are important for global financial systems and it's vital that trade continues between our two countries so firms have the certainty they need to continue to do business and invest in the UK's bright future".
Hammond signed the deal with Ueli Maurer, president of the Swiss Confederation.
Rejoice
Insurers with a European foothold rejoiced at the news this morning, calling the deal "important" and "pragmatic".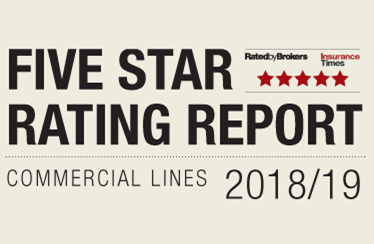 Carol Hall, head of European and international affairs at the Association of British Insurers (ABI) said: "With many UK firms selling insurance direct from the UK into Switzerland, it's important this ability is preserved, and this deal does that.
"Switzerland is a major centre of insurance, and we look forward to a wider and more ambitious agreement being developed in future to enable further mutually-beneficial business between the two important hubs of London and Zurich."
Tulsi Naidu, UK chief executive at Zurich said: "This is a pragmatic and pleasing development to come from the Chancellor and his Swiss counterpart.
"It is a welcome step, ensuring that straightforward trade can continue between our globally-important financial markets - one we welcome as a Swiss-based insurer that has been trading in the UK for over 100 years."
Neil Clutterbuck, chief underwriting officer at Allianz UK said the deal was a "welcome move in a period of uncertainty when businesses and insurers are preparing for a variety of scenarios post-Brexit."
He said: "As part of Allianz Group, we are able to leverage our strong global network to continue to provide multinational solutions to the needs of our customers. Through this network we benefit from having partner offices in all 30 EEA territories, 28 of which are Allianz subsidiary providers.
"Allianz is committed to supporting our customers through the Brexit journey and preparing for the impact of Brexit."
How do lawyers feel?
Jennette Newman, president of London Forum of Insurance Lawyers (FOIL) and partner at Clyde & Co said: "Today's news that Britain and Switzerland have agreed to allow insurers to trade freely between the two countries after Brexit is to be welcomed. This is a very welcome bright spot in an otherwise murky sea of uncertainty around what will happen after March 29, which is not good for any business, especially financial services firms.
"However developments pan out in the next two months, the UK's future long-term relationship with the EU remains unclear and will be subject to protracted negotiations.
"Refining arrangements for mutual market access for UK businesses operating in Europe and vice versa is a priority. London FOIL is supporting the efforts of the LMG [London Market Group], which has been lobbying hard to make EU policymakers understand the impact of the loss of EEA market access, and the impact that this will have on claims payments for policies taken out prior to 29 March 2019.
"The good news is that there are signs that our market's lobbying efforts are being successful. All EU 27 countries have recognised that there is a problem with claims being paid; France, Germany and Ireland have addressed it by changing their national legislation – but other EU countries are yet to follow suit, particularly Spain, Poland and the Netherlands where UK insurers have many policyholders. Much work remains to be done."
Last December, the UK agreed a similar deal with the US, to mirror the covered agreement between the EU and the US.
Subscribers read more