There is a 'pressing need for a coordinated global effort to effect monumental transformation', says insurance taskforce chair
Lloyd's of London has today (29 July 2021) launched a new report, 'Insuring a sustainable, greener future', which sets out how the insurance industry will partner with other business sectors to support and accelerate the transition to a low carbon economy.
Alongside the report, the insurance market has set out a climate action road map, detailing practical steps the global insurance industry can take to support the transition to a net zero carbon emission environment.
These actions include the development of new risk transfer solutions, to provide support for green innovation, renewable energy investment and expansion.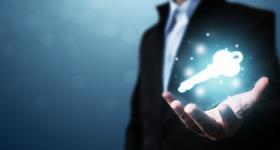 The road map also explains the steps that Lloyd's is taking now, as well as in the future, across three key themes – greener industry, transport and energy.
This includes working towards de-risking critical decarbonisation activities, closing protection gaps and acting as a facilitator to accelerate the pace of change across the industry, customers, government and other key stakeholders.
Lloyd's will also facilitate the development of new insurance products for electric vehicles (EV).
Chair of Lloyd's and the Sustainable Markets Initiatve (SMI) Insurance Task Force, Bruce Carnegie Brown, said: "There is an evermore pressing need for a coordinated global effort across industries to effect the monumental transformation needed to address the climate challenge.
"Lloyd's is proud to play a role, together with the global insurance industry, in partnering with sectors to provide the risk management solutions and investment that will help enable and accelerate the necessary changes and drive action towards a more sustainable world."
The steps set out in the road map aim to be delivered at pace in 2021 through the SMI Insurance Task Force, which launched last month (24 June 2021).