The market plans to mandate the collection of ethnicity data and promises to publish its ethnicity pay gap annually
Lloyd's of London wants a third of new hires across its market and corporation to come from ethnic minority backgrounds, according to its latest 2021 Culture Dashboard, published on 17 September 2021.
Lloyd's conducted its first Culture Dashboard - which is based on annual market policies and practices returns - last year, to benchmark the market's starting point in creating a more inclusive working environment.
A year on and Lloyd's has stated that it has "developed a long-term plan to support and develop ethnic minority talent", which includes its ambition to increase the number of hires from this demographic – currently, representation of ethnic minority people is 8% in the Lloyd's market and 22% in the corporation.
Lloyd's added that this recruitment drive will be "targeted at all levels of our organisations, including our leadership, and not just focused on early careers".
Alongside this, Lloyd's is also mandating the collection of ethnicity data in 2021.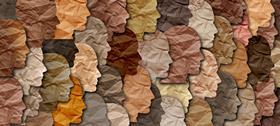 "Over the past 12 months we have already seen progress in this area, with the ethnicity disclosure rate increasing by 11 percentage points to 60% and 74% of firms now able to provide ethnicity data compared to 43% in 2020. We must be strong in our resolve to address this issue in a meaningful way," it said.
Lloyd's of London's ethnicity plan has four main components:
Data and targets, for example promising to publish its ethnicity pay gap annually.
Talent and attraction, for example inclusive hiring practices and diverse interview panels.
Talent management, including mentoring opportunities and selecting candidates from ethnic minorities for leadership development programme Accelerate.
External promotion, advocacy and engagement.
Gender parity
The Culture Dashboard also analysed gender equality. It found that there has been an increase in gender balance "at board and executive level, but we need to increase the level of representation amongst direct reports of executive committees".
It continued that in the Lloyd's market, 28% of firms have met Lloyd's ambition to have 35% of female representation in senior leadership positions. The corporation, meanwhile, has "reached gender parity at an overall leadership level".
In terms of culture, more risk committees (24%) and boards (31%) are identifying culture as a standing agenda item, added Lloyd's.