The firm's co-chief executive first joined the company in 1991 and has played a pivotal part in transforming the company into a 'global leader', says chairman
Markel co-chief executive Richard Whitt has revealed his plans to retire by 31 March 2023.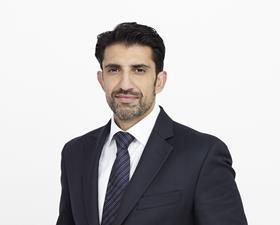 Upon Whitt's retirement, co-chief executive Tom Gayner will become top boss, in addition to continuing in his capacity as chief investment officer.
As sole chief executive, Gayner will be responsible for supporting the strategy and oversight of the firm's insurance and investments arms, as well as Markel Ventures.
Senior vice president and chief financial officer Jeremy Noble, meanwhile, will step up to lead Markel's global insurance platform on top of his current role.
A recruitment process to pass on the principal financial officer baton is currently underway.
Whitt will remain with the firm in a consulting role following his departure.
Markel chairman Steven Markel thanked Whitt for his work on behalf of the company.
He said: "Throughout his career at Markel, Richie has represented Markel's culture and values, especially honesty, fairness and the zealous pursuit of excellence, which has led to the transformation of the insurance business into a global leader.
"We have never been in a stronger position."
Reflection
Whitt joined Markel in 1991 and has served as co-chief executive since 2016.
At Markel, he has held numerous senior leadership roles including president, chief operating officer and chief financial officer.
He also led Markel in a variety of acquisitions, including purchasing Alterra in December 2012 for approximately $3.13bn (£2.5bn).
"Serving as co-[chief executive] of Markel and spending the vast majority of my career with this incredible company has truly been an honour," said Whitt.
"I am excited for the bright future that lies ahead for Markel and I could not be more confident in turning over the reins to Jeremy to lead the insurance engine going forward."
As part of the move, Markel Ventures president Michael Heaton has been promoted to the newly created role of executive vice president of Markel.
Markel Ventures executive vice president Andrew Crowley will succeed his role.