In the latest MGAA webinar, attendees learn how an ecosystem approach can help to drive internal efficiencies and produce greater value for customers
MGAs and insurance businesses should take advantage of an "ecosystem mindset" in order to drive internal efficiencies, stay ahead of industry innovation and build digital capabilities, said Craig Olivier, chief technical officer at policy and claims administration software business Genasys Technologies.
Speaking at a webinar hosted by the MGAA on 2 November, titled The Insurance Ecosystem: Become part of it or go extinct, Olivier explained that "the digital ecosystem is an interconnected network of companies, people, data and/or processes that are linked together by the shared use of digital platforms to achieve shared goals".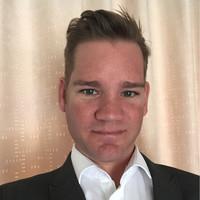 He added that an ecosystem model offers "powerful benefits for both companies and consumers alike" as insurance providers can use their ecosystem partners, such as insurtechs, to build out their capabilities – each part of the ecosystem, then, can focus on their own strengths and specialties while still using their partners' operational strengths to deliver a joined-up, high-quality, personalised service to customers. This, in turn, can create internal efficiencies while still providing customer value.
No one business can do everything, Olivier added, so it becomes about integrating the right technology at the right time and embedding these technology solutions into the wider insurance ecosystem.
However, Olivier also warned not to simply use technology for the sake of it – he explained that businesses should seek specific technology that solves a particular business problem.
Disruption factors
For Olivier, there are "four key areas for disruption" when it comes to utilising an ecosystem. He listed these as: innovative products, capacity or carrier buy-in, the technology that underpins distribution channels and new products as well as distribution itself.
The "most important and, potentially, the most difficult" of these areas is distribution, "be it direct to consumer, be it direct to consumer via affinity partners, be it broker or intermediated distribution".
He continued that often, "driving distribution" is a key challenge for MGAs. He added: "For me, that's really where the ecosystem adds so much value is the ability to be able to partner with affinity partners and be able to leverage a digital ecosystem to be able to get your products out there."
How to implement an ecosystem
Find the right partners to work with.
Use the correct technology partners to facilitate integration.
Open architecture, supported by APIs.
Deploy into existing customer journeys.
Potential to fall behind
Not adopting an ecosystem approach can lead to insurance businesses falling behind the rest of the market, Olivier continued – early adopters, on the other hand, have the "first mover advantage". Trying to solve all potential business problems internally can also lead to a distraction in the company's primary focus and a lack, therefore, of internal efficiencies.
Not leveraging the expertise of insurtechs, for example, could also lead to a lack of digital capability and businesses may not be able to support available business partnerships or opportunities.
Organisations that are using ecosystem models well to support insurance offerings, according to Olivier, include FloodFlash, Neos, Laka and Flock.