Sector collaboration is vital as 'dealers and car distributors may lack the expertise to handle complex issues around electronics, telematics and sensors', says loss adjusting firm
Closer and more strategic cooperation between insurers, car manufacturers and automotive suppliers is needed, according to the latest report from loss adjusting business Sedgwick.
Its European product recall index report, published yesterday (24 August 2021), said that as automation and interconnectedness increases within the automotive sector, more technology, devices and software will correspondingly be required to action and manage industry developments.
This could create new failure points that may lead to product recalls.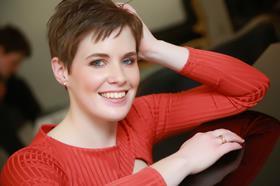 The report warned: "Given these risks, some original equipment manufacturers (OEMs) now demand component suppliers cover costs and liabilities associated with a faulty part.
"Against this background, there will need to be closer, more strategic cooperation between insurance companies, car manufacturers and automotive suppliers. Not to mention dealers and car distributors [that] may lack the expertise to handle complex issues around electronics, [telematics] and sensors."
Sedgwick added that companies within the automotive sector need to think equally about longstanding automotive safety risks, emerging safety risks, ongoing business challenges and upcoming regulatory developments, considering the impact of each of these on future recall activity.
Semiconductor chip shortage
In terms of other automotive trends flagged by Sedgwick's report, semiconductor chip shortages is a key one - according to appliances firm Bosch, semiconductor supply chains in the automotive industry are no longer fit for purpose.
Semiconductors enable features like cell phone integration, heads-up displays and autonomous driving aids.
Sedgwick said: "With the roll out of new technologies, like 5G, new telecommunications, electric vehicles and more, the demand for new semiconductors will only rise."
In addition, the European Union's proposed ban on the sale of new petrol and diesel cars starting in 2035 highlights the need for better battery safety for hybrid and electric vehicles (EVs).
The proposed regulation, published in July, aims to hasten the transition to electric vehicles as part of a broader strategy to combat global warming.
The loss adjuster further revealed that automotive recalls grew by 16% in the second quarter of 2021.
Injuries remained the leading risk identified by the report (78%), with passenger cars the category most impacted by recalls (59%).
Not without risk
For Sedgwick, the challenges faced by the global automotive market are unprecedented.
For example, vehicle manufacturers and OEMs around the world are navigating changes in consumer demand, a desired global shift to EVs, the testing and launch of new in-vehicle technologies and global supply chain disruptions - in part linked to the Covid-19 pandemic.
There is also autonomous vehicles to consider - the report flagged that the UK became the first country in the world to announce regulated guidelines for self-driving cars on motorways, paving the way for cars with automated lane keeping system (ALKS) technology to be on British roads as early as the end of 2021. Sedgwick's report added that many cars already have versions of advanced driver assistance systems (ADAS) installed.
ALKS represents "a significant step forward in the journey to fully autonomous vehicles", the loss adjuster continued.
For this reason, Sedgwick said it is likely the UK's guidelines will encourage automakers to compete for the 'first mover' advantage.
"But it is not without risk," the report stressed.
It stated that pre-production testing could help tackle potential risk factors, but many issues may not arise until the technology is subject to continuous real-life road use.
Meanwhile, although over-the-air (OTA) updates may be enough to rectify software glitches, they are unlikely to suffice in the event of full failure of onboard devices, Sedgwick added.