Chief executive believes part one of the whiplash reforms have so far been 'clunky', 'complicated' and 'much more difficult'
The Official Injury Claim (OIC) portal, which launched on 31 May 2021 to enable litigants in person to process their own whiplash injury claims online, is "clunky" and has "had quite a troubled start", according to Geoff Carter, chief executive of Sabre Insurance.
Speaking to Insurance Times following the publication of Sabre's half year financial results last month, Carter explained that – in his opinion – part one of the whiplash reforms has been "complicated".
He said: "The technology is not easy – a lot of claims management companies and lawyers clearly weren't ready to submit claims through that. We're seeing maybe a few individuals making claims – it's all still coming through claims management companies."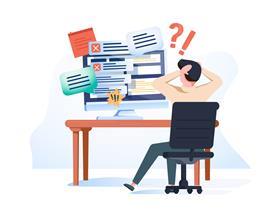 Despite this trend, Carter noted that "a lot of the big claim management companies or legal services companies haven't been able to get claims through the system".
He explained: "We're aware of one very large company that hasn't put through a single claim for two months. That is a company [we] would expect to be involved in a reasonable proportion of claims.
"It's fair to say it's been a much slower start and people have found it much more difficult."
Not a 'straightforward implementation'
In terms of Sabre's own interactions with the portal, Carter said the firm has been "ok in dealing with it from our end".
"It's been a bit clunky, but it's been ok," he added.
However, "all the things we thought would happen are happening - it's not going to be a straightforward implementation process", Carter said.
This includes, for example, stacking "definitely happening".
This is where different elements are added to a whiplash claim "to try and get them out of the £5,000 limit" – this could involve adding non-whiplash injuries, like tinnitus or psychological treatment, to the original whiplash claim to bump up compensation outside of the lower value whiplash tariff table-based payouts.
Plus, "we're definitely seeing examples of claims being called exceptional", Carter added.
He continued: "For one firm, 75% of [its] claims are coming across as exceptional, which by its nature can't be true."