However, the niche insurer's managing director says the message conveyed is 'resonating with the type of people' it wants to do business with
EXCLUSIVE: Niche professional indemnity and property for pharmacies, Peach Pi, has boosted business for its parent company, National Pharmacy Association Insurance (NPAI).
This is due to the reliance on pharmacies during the Covid-19 lockdowns.
NPAI is the insurance arm of the trade association, National Pharmacy Association (NPA).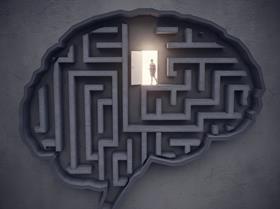 Paul Coleman, managing director of Peach Pi told Insurance Times that Peach Pi has been a "great vehicle for having conversations".
He said: "We are now getting traction with intermediaries coming to us and saying 'the Peach Pi thing is good' but the sort of business we want to do with you as in professional indemnity etc.
"That to me says that the message we are trying to get over is resonating with the type of people we want to do business with which is those professional brokers that value the heritage side of things and are able to sell the heritage of something with their clients."
Peach Pi launched in October 2020 as an expansion of its 121 years old parent company, NPAI which has been insuring pharmacists and pharmacies since 1899. Peach Pi is the trading style of NPAI and it was set up to expand its parent company's proposition.
"We are still doing things via Peach Pi and it's generated a lot of interest which is not something that I was expecting," Coleman added.
It follows NPAI launching a cyber security product for its members in collaboration with CPP Group earlier this month to address the growing global concern of cyber crime.
Lockdown pushes pharmacy demand
Peach Pi were "very conscious that NPAI only exists in the consciousness of pharmacy," Coleman said.
Coleman explained that during the UK's Covid-19 pandemic lockdowns when GPs were closed, many people ended up going to pharmacies.
He continued: "The actual stock of pharmacy has risen during Covid-19, but it has always been quite high.
"You see the two brands [NPAI and Peach Pi] alongside each other and they are quite deliberately opposite. It's not a clash as the value that we take from NPAI, we have transplanted into Peach Pi. If you read what Peach Pi is all about it talks about old fashioned values and reigniting the three-way relationship [insurer-intermediary and customer].
"We certainly didn't expect brokers asking 'can we use the NPAI logo instead of the Peach Pi one?' We were not envisioning that.
"But, Peach Pi isn't going to go away because it is the vehicle for those kinds of conversations, we have a good awareness of what we do and who we are."