Insurance Times's head of research Savan Shah speaks to Lucianne Bowers, UK SME strategy and implementation director at RSA, about the firm's latest developments on its etrading platform
The Insurance Times etrading Survey 2022 is now open to UK brokers.
If you are a broker, please take part before Friday 18 March 2022 to help influence the future of etrading.
While the survey is open, Insurance Times will be speaking to insurers and software houses that are heavily involved in etrading, to discuss the industry developments made over the last year and what future developments might benefit brokers.
Here, Insurance Times catches up with RSA's UK SME strategy and implementation director Lucianne Bowers.
Please tell us what areas has your insurer extranet platform developed over the last 12 months and what developments will take place in the coming year?
Our online trading platform has undergone improvements in the last 12 months which we believe will help brokers trade more quickly and efficiently. We regularly review the digital journey and look to continually improve the experience.
As part of this, the need to reduce referrals out of the digital journey is key. With a successful review of business combined just complete – which has resulted in an increase of 20% more instant decisions – we are now onto property owners, shop and shortly tradespeople liability and believe referral rates will reduce significantly during 2022.
The complexity of some commercial risks however, mean there will remain occasions where there is a requirement to assist some policies through and for that reason we are also looking at improving our contact channels.
We have already invested in our now extremely efficient live chat facility, which is proving to be invaluable. This year will see further significant developments by looking at where our teams are focussed, the capacity within these teams with a view to further improve turnaround times and overall service.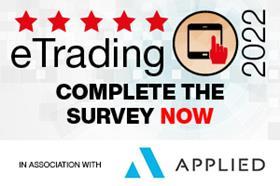 Brokers are rating insurer extranets on aspects such as 'usability and trading ease' and the 'quality of support' available on the platform. Please tell us about the development in these areas as of now and what plans you have for these areas going forward?
Making things easier for our brokers is high up on our agenda, we want to provide more communication points and help throughout the journey.
Producing clear decisions on quote requests quickly, in order to help brokers place quality and relevant insurance solutions for their clients. We are investing in our service teams and bringing in more people to deliver this improved experience.
We're looking forward to taking brokers on this journey with us and hope to launch some of these improvements during the coming months.
Understanding appetite and knowing what can and cannot be placed online is key to making life more simple. We are working to communicate these measures effectively to save time and furnish our brokers with the right information.
We understand that a less complex product available online should still remain a quality product and we're extremely proud to have achieved top ratings in Defaqto product awards for 10 of our etrade products.
Lastly, we'd love for brokers to get in touch with further areas we should focus on. The more feedback we get, the better our understanding of where improvements are needed.
The 2022 etrading survey aims to explore how brokers perceive the referrals process for more complex products, how are you developing the etrading referrals process for more complex products?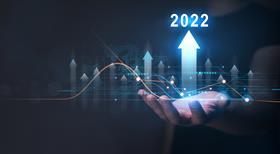 We believe that straight through processing is key to developing the online journey; saving brokers time and effort. We have a strong view to reduce referrals overall and have already looked at ways to do this. Amending question wordings where possible is an area we are currently working on. We have successfully concluded a recent review of our business combined product.
This, now allows more business through without referrals which has improved the conversion of new business quotes by 40%. Similar amendments will be applied to our property owners and shop products imminently. We do recognise that when a referral is required, we can do better.
We're continually evaluating our service to ensure we have the right people handling the right queries and push ourselves to deliver more first contact resolution and quicker turnaround times.
The changes in the next 12 months to our referral process will result in a noticeably better experience. We are totally committed to being the helpful insurer and to offer the support needed during a referral.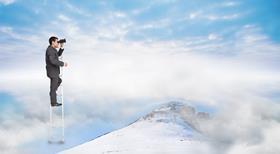 How do you see the etrading arena developing over the next five years?
Software houses and insurers (extranets) will continue to invest. From an insurer point of view, the bar is likely to be upped in terms of extranet differentiation where possible – breadth of product offering, journey bespoking and ancillary services. Equally, efficiency, especially for low premium cases will continue to draw business towards software houses.
Both channels will continue to play important roles. Many bigger brokers will likely seek to develop their own fully digital panels, offering non-advised straight through quote and buy, primarily for the sole or micro segment. The technologies employed, the off-line support models and exact panel shape will vary, but this feature where brokers seek to draw in digital natives will continue apace amongst some of the biggest.
Elsewhere, there will be deeper recognition that online has its limits and, a lot of cases (non-standard features, multiple covers or higher premium) will continue to 'drop out' and require intervention. As this happens, Insurers will increasingly innovate.
Whether it's improving and optimising live chat, focussing on different metrics or looking at blending of online and traditional models. This key area of test and learn for RSA, - an area we see as ripe for collaboration with brokers to identify mutually beneficial models.