The results are 'tangible evidence' that strategic changes made are 'starting to bear fruit', says chief executive
Lloyd's global (re)insurer and managing agent of Syndicate 2001 MS Amlin Underwriting (MS AUL) has reported a profit of £7.9m for last year, compared to a loss of £178.1m in 2020, according to its full year financial results published today (24 March 2022).
This is despite the syndicate experiencing exposure to natural catastrophe events in 2021 – including winter storm Uri in Texas, European floods, hurricane Ida and US tornadoes.
The company also improved its combined operating ratio (COR) across its two core divisions of insurance and reinsurance, which delivered 91% (FY20 101%) and 92% (FY20 135%) respectively.
Claims ratio, meanwhile, improved by 17 percentage points to 59% – down from 76% in 2020.
Driving growth momentum in 2021 was the company's restructure, which enabled the syndicate to simplify its operating model, focus on its two core markets and enhance its strategic and operational oversight.
The upward trajectory was not reflected in its gross written premiums (GWP), however, which dropped to £1,339.7m – down from £1,370m in 2020.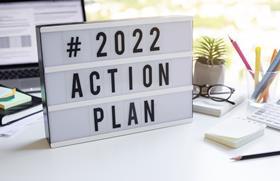 MS AUL's total COR, despite improving, remined at a loss of 102% – down from 119% in 2020.
Sustainability
Chief executive Johan Slabbert said: "These results are tangible evidence that the recent years of careful restructuring and remediation are starting to bear fruit.
"Whilst we have reached our journey to profitability thanks to the renewed strength of our foundation, the simplification of our model and underwriting discipline, it is the potential of this business that is most exciting.
"We are only at the beginning of what we can achieve and today we step closer to being able to deliver consistently again for our clients, people, broker partners and our shareholders.
"I'm proud of our people for their hard work and commitment and we will continue to build on our progress over the coming years as we look to improve the profitability of our existing portfolio and grow into a sustainable, future-proof and client-first business."