Insurers and brokers told they have to create an internal culture in which staff feel safe and secure to report wrongdoing
In a letter to insurance industry chief executives, the Prudential Regulatory Authority's (PRA) acting director of insurance supervision Gareth Truran warned that firms must improve organisational culture, after a survey by the Lloyd's market found that 500 respondents had seen incidents of sexual harassment in the past year.
The study further revealed that many respondents felt they were not confident to report incidents to their management. The PRA has said the market has to change this opinion, adding that internal culture speaks to the ability of a company to operate in the manner expected by the regulator.
Tackling misconduct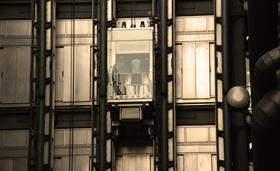 Subscribers read more:
"Recent reports relating to sexual harassment and bullying within the London market [are] of deep concern and it is clear some firms have more work to do to improve aspects of corporate culture and individual behaviour," the letter stated.
It said instances of non-financial misconduct "could speak to personal integrity and may have implications for our view of the fitness and propriety of individuals within our Senior Managers and Certification Regime".
Corporate culture
Truran added that the PRA will work with the FCA "to assess instances where inappropriate culture and behaviour within firms may impact compliance with regulatory expectations, standards and statutory objectives."
Furthermore, Truran said the PRA wanted to see firms promoting a culture where staff felt able to speak up about poor practices and unidentified risks within their organisations.