The partnership will provide flexibility to cover sector-specific risks, says director
Niche commercial insurer Peach Pi has partnered with specialist broker Activity Business Cover (ABC) to provide capacity for a scheme designed specifically for sport and leisure customers.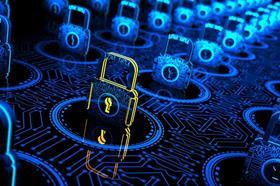 The scheme plans to insure fitness and sport business risks, including personal trainers, gyms and rock climbing, alongside a variety of other activities.
A joint statement from Peach Pi and ABC highlighted that the scheme was intended to provide "flexible, agile cover" based on a "developed understanding of an individual customer's risk profile, number of years trading, professional qualifications and claims history".
ABC explained that it decided to partner with Peach Pi because of the insurer's ability to provide flexibility, a robust claims service and speed to market, alongside its "comprehensive understanding of the sector".
Unique risk profile
ABC director John Baytas said: "Our customers have their own very unique risk profile and require a tailored and flexible scheme to protect their business.
"Peach Pi was able to provide the flexibility required to address these needs, including appraising and extending reinsurance levels.
Jordan Cammack, senior trading underwriter at Peach Pi, added: "At Peach Pi, we are not restrained by bureaucratic processes. Our agile and flexible approach to underwriting and risk management enabled us to weigh up liability risk exposure and make quick and informed decisions on cover issues in a timely manner."