The credit rating agency believes high claims inflation, an uptick in claims frequency and the FCA's pricing reform will impact insurers' profitability next year
Credit rating agency Fitch Ratings predicts that the UK non-life company market will deteriorate in 2022 – driven by claims inflation and regulation changes - while the sector outlook for the London insurance market is set to improve next year.
The agency attributed this outlook divergence to the different credit profiles of these two subsectors of the UK non-life insurance market.
These findings form part of Fitch Ratings' latest research, published this month (December 2021), titled Fitch Ratings 2022 Outlook: UK Non-Life Insurance.
Increased volatility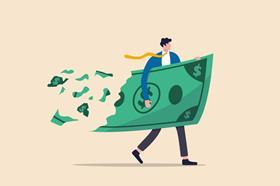 According to Fitch Ratings, profitability within the UK non-life company market will worsen as a result of high claims inflation and an increase in claims frequency – following the lifting of the UK's lockdown, claims levels are working towards reaching pre-pandemic levels, it said.
Plus, the agency believes the incoming pricing rules from the FCA "could lead to short-term pricing volatility in the household and motor insurance markets in 2022".
Combine this regulation change with "ultra-low yields" and this could lead to "negative pressure on insurers' earnings", Fitch Ratings continued.
'Positive pricing dynamic'
On the other hand, the "sector outlook for the London insurance market is improving relative to 2021, driven by our expectation of continued improvements in pricing conditions, which would support the underlying underwriting performance of the market", the agency added.
Despite this "positive pricing dynamic", however, Fitch Ratings also outlined "a number of challenges" for the London market in 2022.
This includes "inflationary pressure, lower investment yields and the potential for a longer-term impact on major loss activity due to climate change".