Buying the specialist insurance broker aims to support the group's 'ongoing exciting growth plans'
Belfast-based broker Willis IRM Group has bought specialist insurance broker Playle Russell and its online brand Thatchline.
Playle Russell, which was established as an independent, family-run business over 20 years ago, specialises in thatch and private home insurance.
Thatchline, meanwhile, is based in Ashurst, Hampshire, and takes an active interest in protecting specialist properties, such as historical buildings.
Richard Willis, managing director at Willis IRM Group, said the acquisition "complements" the group's existing personal lines and specialist business, as well as supports its "ongoing exciting growth plans".
Seeking opportunities
He continued: "We're pleased to welcome Richard Playle [managing director], Tom Barclay [office manager] and Pat Diaper [insurance advisor] to our wider Willis IRM team.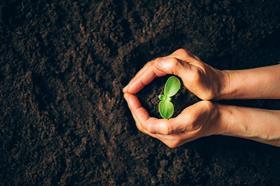 "I have no doubt that the experience they will bring to the table will further increase our offering to clients.
"Despite the challenges of the past year, we are excited about the future with positive times ahead for the group and our clients.
"We continue to seek further opportunities to grow our business in the future."
Playle added: "The team is very much looking forward to joining the Willis IRM Group.
"I know the group shares the same values as Playle Russell, particularly in delivering high levels of service and engraining a work ethos into colleagues which revolves around the needs of our clients.
"The breadth of services that Willis IRM provides to clients will greatly enhance the Playle Russell [and] Thatchline offering."
Based in Belfast and established in 1978, Willis IRM Group is also a family business. It specialises in the manufacturing, healthcare, construction, transportation, information technology (IT), professional risks and property, retail, hospitality and leisure, food and drink and private clients sectors.