As businesses continue to work from home, some may look to cut overheads such as rent for vacant offices
Homeworking has been become a feature for nearly all businesses during the coronavirus lockdown.
This has meant that businesses have had to adapt to using technology to facilitate this shift and keep the firm afloat, and therefore many work and office premises lie vacant. And many have adapted well.
Now there is increasing pressure on the commercial property market in terms of insurance with unoccupied properties, unpaid rent and no end date to the lockdown.
Speaking at the Insurance Times webinar 'Brokers and coronavirus: what will be the new normal?', Simon Mabb, managing director at Romero Insurance Brokers, believes this shift to working from home for some businesses will continue.
"It seems crackers that staff are travelling one to two hours to do the same job that they can do in their back bedroom," he said. "However, I think what you will see is a mix of things [office work and home working] going forward as people still do need the face-to-face interaction."
Although Mabb believes that there will be a split, he highlighted that some staff do need interaction with colleagues especially if they live alone. This is especially important in managing the mental health of colleagues.
Cutting overheads
Meanwhile, when asked what might happen to the commercial property market in terms of cutting overheads if businesses are paying for office space and not using it, Ashwin Mistry, executive chairman at Brokerbility said: "The world is going to change, but it's not going to be a dramatic change to how we operated pre-crisis."
Mistry explained that firms will need to revisit their business models and how they interact with customers
"They [businesses] are going to be looking at the whole issue of the customer journey andhow customers want to interact with [firms]," he said
But Mistry believes that it is not just about office space, it is also about staff capability: "Upskilling, reskilling – I think the whole position of the office is going to change significantly."
Vulnerable staff
Mistry also mentioned the issue of vulnerable staff.
"There are vulnerable staff who definitely need the exposure to other people," he said. "Not everyone is blessed with the space at home to work – with issues [like] childcare facilitators and space, which I think is also a credible issue."
Mistry referenced the chancellor of the exchequer noting that the UK could be face the deepest recession in its history.
"We are heading for a recession; this means that businesses are going to have to reassess their model," he said.
Brokerbility is working a proposition called resolve, reset and redesign.
"It is a stark reminder for businesses not looking at their business models currently, I suggest it is something that is going to haunt them in months and years to follow.," he said. "The whole business model is going to change."
This is because of the vast changes observed across airlines, tourism and hospitality. And in terms of commercial property and tenants not paying rent, Mistry predicts that tenants could ask for their rent to be aligned with turnover.
"Commercial landlords will have to adjust their models themselves because they can enforce rent, but they need tenants to pay they rent in the first place," he said. "I think there is a lot of pressure about to come on to commercial properties."
---
Not subscribed? Become a subscriber and access our premium content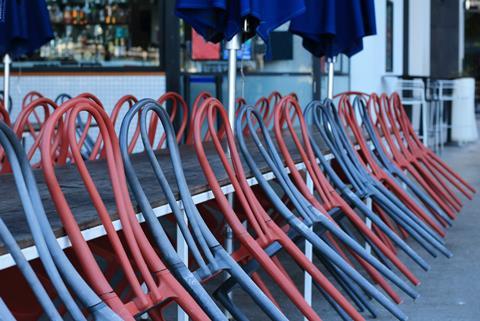 Webinar Brokers & coronavirus: What is the new normal?
1

2

Currently reading

Working from home putting pressure on commercial property market

3

4

5