Lloyd's insurer pays unknown sum to end lawsuit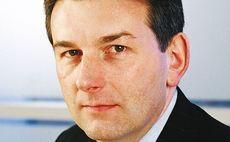 Omega settled a long-running legal dispute with former chief executive Richard Tolliday just moments before the case was due to be heard, Insurance Times understands.
The compensation case brought by Tolliday was due to be heard in court in London at 10.30am yesterday.
However a settlement was agreed after Omega agreed to pay an undisclosed sum to the man who had led the Lloyd's insurer since 2002.
Insurance Times revealed last February that Tolliday's lawyers had filed a writ at the High Court one year after he was removed as chief executive following a bitter boardroom battle.
It later emerged that Tolliday could have been in line for a $6.5m (£4m) windfall if his lawsuit was successful.
Tolliday's claim against the company alleged that he was due payments under a clause in his employment contract. In his case he argued the clause entitled him to certain payments in case a change of control led to his departure.
Omega declined to comment on the settlement.