Insurer could cut up to 800 jobs – 4% of the UK workforce – across all businesses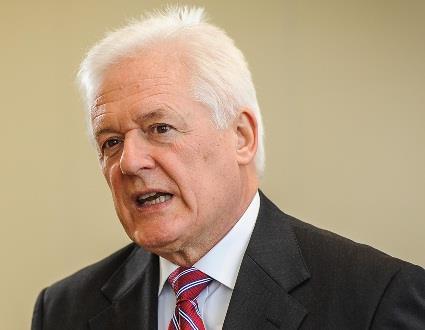 Twenty per cent of Aviva's UK general insurance (GI) workforce face uncertain futures as the insurer slashes jobs across the country.
The insurance group revealed on 23 August that up to 800 jobs across the UK could be at risk as the company strives to cut costs under its restructuring plan.
The news closely follows the decision by Standard & Poor's (S&P) to downgrade Aviva's financial strength rating to A+ from AA- because of uncertainty about the success of its overall restructuring plan.
Insurance Times understands that 20% of the UK general insurance workforce are being consulted about potential job losses, although this does not necessarily mean that all 20% will lose their jobs.
News reports, citing internal memos, indicated that 30% of staff on the life and pensions side of Aviva's business are being consulted about the redundancies.
Aviva has not externally communicated where the cuts will fall, but it argues that focusing on individual areas gives a misleading view of the size of the cuts across the UK. The company employs 18,500 people across the country, and the 800 cuts would account for about 4% of the overall UK workforce.
An Aviva spokeswoman told Insurance Times: "Our aim is that no location or business area, and that includes life and pensions and GI, will be disproportionately affected."
The job cuts form part of executive chairman John McFarlane's push to achieve £400m of cost reduction across the Aviva group by 2014. About half of this is expected to come from removing layers of management. One in four directors have already left the company.

'We simply do not know what businesses they are going to sell or what price they
are going to get

Marcus Barnard, Oriel Securities
The company stated earlier in August that changes had resulted in a "small number" of job losses
at middle management level. Departures included products and governance director Mark Hynes.
The latest cuts were targeted at middle management level and below. As well as affecting staff in the business units, the job losses will also hit employees that provide services shared by all the business groups, such as human resources and finance.
The staff consultation has only recently begun, with new structures being announced to employees on 23 August. The company is aiming to provide more clarity on the cuts in the coming weeks.
A statement from Aviva stressed that although 800 jobs were at risk, the final number of cuts could be lower because of "natural turnover, voluntary redundancies and redeployment opportunities within Aviva. There will also be some new roles in growth areas."
McFarlane's cost-cutting initiatives are part of a wider group plan to improve the capital position and exit areas that have not been performing up to standard.
In July, Aviva announced that it would exit or sell 16 underperforming businesses. It has since revealed its intention to sell its 49% stake
in Taiwanese life insurance joint venture First-Aviva Life Insurance, has completed the sale of its eastern European businesses and is widely expected to sell its US life insurance book.
However, doubts have been expressed about how successful McFarlane's plan will prove. S&P said the downgrade reflected
"the significant risks and costs associated with Aviva delivering on its strategic plan".
Analysts are also uncertain about the outcome of the plan. Oriel Securities analyst Marcus Barnard said: "We simply do not know what businesses they are going to sell and we do not know what price they are going to get for them."