The Insider is amused to hear of the Esure chairman's ambition to win Wimbledon – if MIT can rebuild him first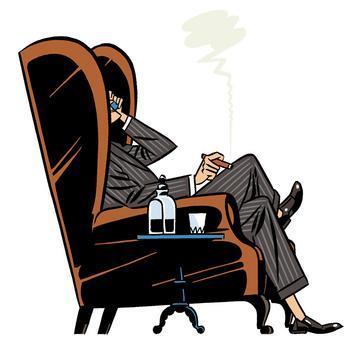 A different racket
It seems that Direct Line founder and Esure chairman Peter Wood could have his eye on another career – as a professional tennis player. I was catching up with Peter and he told me about the cutting edge prosthetics he saw on a recent trip to the labs at the Massachusetts Institute of Technology. Awestruck by the technology being developed, Peter turned to the lab boss with an unusual request. "Maybe you could rebuild me? I could win Wimbledon – it's always been my greatest desire," he said. Novak Djokovic should be very worried.
E-embarrassment
I'm not a great fan of emails as I prefer to communicate over the phone or ideally while propping up a bar. Avoiding emails does mean I've never dropped a clanger like the one involving a young Willis broker last week. An email exchange originally between four friends planning a trip to Dubai went viral due to the cheeky contents. The email set guidelines for the trip, including compulsory chants on how rich they were and mentioning parents' salaries once a day.
Taking the Mickey
Scrap metal theft is a headache for many of my insurance chums, but the news is that MPs are finally taking notice after much badgering by the industry and their constituents. I was amused by an anecdote from Tory backbencher Chris Kelly that revealed just how lax regulation of scrap metal dealers is. Kelly said one dealer's records showed he had accepted scrap from a man giving his name as Mickey Mouse and his address as Disneyland Paris.
Keep it simple, stupid
As an old hand, I like to pass on pearls of insurance wisdom to the younger generation, so it's gratifying that this tradition also continues elsewhere in the insurance market. Markel International president Jeremy Brazil fondly recalls: "My first underwriting boss said to me: 'Boy, always remember insurance is half common sense and half luck and all anybody will ever try to do is over-complicate it for you.'" Wise words, but I can't help wondering who he means. I pin the blame on actuaries, for it surely can't be the humble, value-adding broker …
Well oiled
When I received a large and heavy parcel from Alec Finch last week, my first thought was that the broker had sent me a bottle of claret or an aged whisky. Imagine my surprise when I found it was actually a large bottle of 'Da Finci' olive oil from Alec's own olive groves. I believe the ancient Greeks produced olive oil by stamping on the olives with bare feet – a practice I sincerely hope Alec is not employing.
Another log on the fire
Building a home in sunny climes seems to be all the rage with broker bosses. First we had Broker Network founder Grant Ellis building a home in South Africa and now Brokerbility boss Ashwin Mistry is doing the same with a home in India. Meanwhile, us folk in the UK will just have to grit our teeth and fire up the furnaces as we cope with the freezing conditions.
On the ball at FSA
The FSA may be in its final year, but the regulator is still creating waves in the market. A broker pal this week regaled me with a tale of a perplexing phone conversation with an FSA staffer, during which the FSA employee asked if it was normal for insurance brokers to take commission. At that point my friend's jaw hit the floor. It makes you wonder just what all those levies pay for.