New flood plain properties could be uninsurable, ABI warns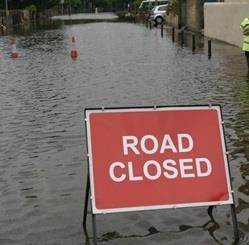 Government planning reforms risk unwise developments being built in flood risk areas, so making the insurance of such properties more expensive or even unobtainable, the ABI has warned.
The ABI's response to the government's national planning policy framework raises concerns that proposals to give local planning authorities more planning powers will lead to more developments in flood risk areas.
To reduce the risk, the ABI says that the government's reforms must include requirements for the regular publication by local planning authorities of any planning applications given against the advice of the Environment Agency.
Ministers have also been urged by the ABI to make water companies statutory consultees on all development applications in flood risk areas in order to confirm the capacity of their systems to adequately drain the proposed development.
ABI Director of general insurance and health Nick Starling said: "We are not convinced that the current proposals for planning reform are robust enough to prevent developments in flood risk areas. The drive towards giving local communities more say about what is built and where must include safeguards to ensure that developments are not built in flood risk areas, so we can avoid a nightmare scenario of unsaleable uninsurable, and uninhabitable properties."