Police seize £180,000 supercar for having no insurance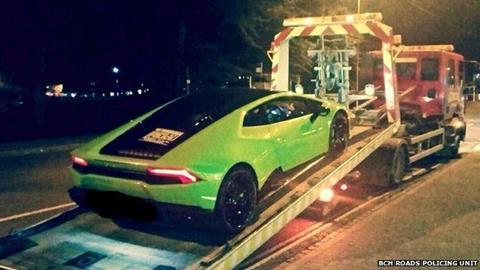 Police in Cambridgeshire impounded a £180,000 Lamborghini Huracan for having no insurance.
The lime green 200-mph supercar was stopped outside a police station for having no number plate. When the driver failed to produce his documents, the car was seized and towed away.
On its official Twitter feed, the local roads policing unit tweeted a picture of the car with the message: "Even Lamborghinis need insurance."
The driver has two weeks to produce the correct paperwork or the supercar will be sold on.