Thiam will join Credit Suisse as chief executive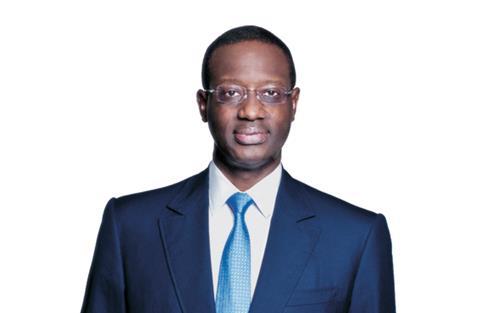 Prudential chief executive Tidjane Thiam will step down this year to become chief executive of investment bank Credit Suisse.
Thiam joined Prudential from Aviva as chief financial officer in March 2008. He was promoted to chief executive in October 2009.
Prudential chairman Paul Manduca said: "Tidjane has been one of the most exceptional leaders in Prudential's long and illustrious history.
"From leading the group through the financial crisis at the end of the last decade, first as CFO and then as CEO, to shaping an Asia-focused strategy that has seen Prudential grow into an ever more successful UK-based financial services business, he has been a great servant to the company and all its stakeholders in his seven years on our board.
"Although the board will be sorry to see him go, we understand his desire to take on a new challenge with another global leader in a different part of the financial services sector, headquartered in Switzerland, and we wish him every success in his new role."