Shares suspended after outsourcer understated profits from unit it is selling to Slater & Gordon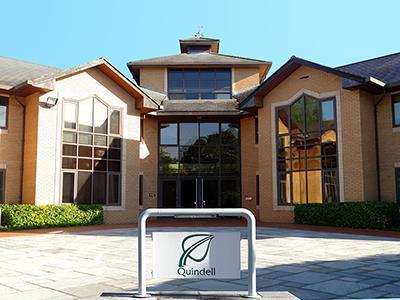 Quindell has had to issue a correction after it understated the profits from its professional services division by £31m in a letter to shareholders.
The insurance outsourcer's shares were suspended from trading between 9.40am and 3.45pm today pending the issue of the correction.
Quindell is selling the professional services division to Australian law firm Slater & Gordon for £637m.
In a letter to shareholders about the sale, issued on Monday, Quindell said that the professional services division's profit before tax was £82.5m for the year to 31 December 2013 and £113.4m for the six months to 30 June 2014.
But in a correction issued to the stock exchange today, the company said the numbers should have been £96m and £130.7m respectively.
The company said it had failed to include profits from some of the units that are being sold to Slater & Gordon. This includes its cloud-based software division iSaaS Technology and Intelligent Claims Management.
Quindell also confirmed that the pre-tax profit for the business it is retaining was £6.8m in the year to 31 December 2013 and £8.5m for the six months to June 20 2014.
This is not the first time Quindell has had to issue a clarification to the stock exchange. On 10 November last year the company was forced to clarify a controversial share deal by former chairman Rob Terry, former director Steve Scott and finance director Laurence Moorse.
The company had initially billed the deal as a share purchase by the three directors, but the clarification revealed that they were in fact net sellers.