Insurance outsourcer rejects conclusions in 'deliberately misrepresentative' note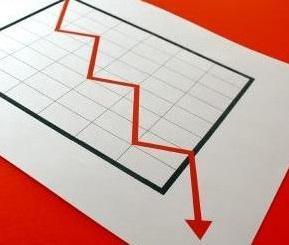 Quindell's share price fell 56% after a 72 page note by a little-known research company attacked its financial reports and chief executive Rob Terry.
Quindell has strongly disputed the allegations and is seeking legal advice.
The note by Gotham City Research described Quindell as a "country club built on quick sand" referring to Quindell's former guise as a country club.
The note alleged that between 42% and 80% of Quindell's profits are "suspect" because the profits from individual Quindell-owned entities do not add up to the total profit the group reported.
The note makes a series of claims, including one about chief executive Rob Terry. It also alleges that 10 or more of Quindell's acquisitions "lack economic substance" and are "little more than paper companies".
Quindell's share price fell 56% to a daily low of 17p from its opening price of 38.75p after the note was published. The price has since recovered to 28.74p, 25.8% down on the opening price.
Gotham City Research provides little information about itself and lists no contact details or address on its website. A disclaimer on its website says: "As of the publication date of our articles, we may have long or short equity positions in the companies covered."
In a statement this afternoon Quindell said: "The board rejects the assertions raised in this note and considers the note to be highly defamatory, deliberately misrepresentative and entirely rejects the conclusions that are made.
"A more detailed response shall be announced before the end of this week. In the meantime the company is also consulting its legal advisors on what immediate action can be taken against Gotham City Research LLC and is reporting coordinated shorting activity to the appropriate authorities."
The statement added: "In the company's annual results for the year to 31 December 2013, released on 31 March and prepared following the appointment of the company's auditors, KPMG LLP, Quindell reported revenue of £380.1m and profit before tax of £107m.
"Since that time, the company has released a 2014 Q1 trading statement, which referred to gross sales for the Group totalling £162.9m and the group having cash at 31 March of approximately £150 million. The board remains confident of meeting or exceeding market expectations in all key performance indicators in 2014 and all other initiatives being pursued remain on track."