Insurance Times speaks to head of retail SME of Zurich, Paul Tombs on the developments of Zurich's Ztrade broker system, speeding up the referral process and the "bright" future of etrading
A year has passed since the 2018 etrading survey, what developments have occurred with Zurich Z-trade that brokers should be aware of?
"The last year has certainly been an exciting one! We've always listened to our brokers and have constantly sought to modernise, evolve and explore new ways of making working with Zurich the best experience as possible.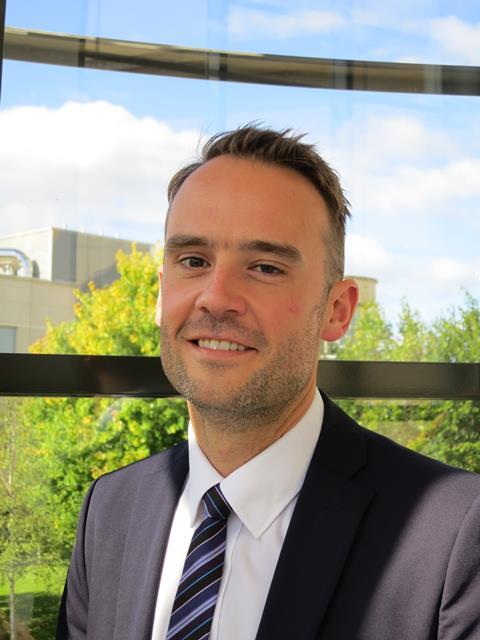 "To that end we are pleased to be launching our new Broker Extranet for SME and Speciality business, built by Acturis: Zurich Online. We're committed to modernisation and this move will facilitate the flexibility and breadth of service needed for all brokers, distributers and their customers."
Many brokers are expressing interest in data enrichment however some are unconvinced of the value.
What is your view on data enrichment being more integrated into etrading systems reducing the time brokers have to spend collating customer information?
"Data enrichment should be seen as an undeniable advantage to a broker. It can facilitate genuinely straight forward processes and significantly faster journeys - by removing the need to ask certain questions the interaction between broker and customer is that much smoother. Likewise, data enrichment can help with the generation of more appropriate or indeed accurate pricing."
Each year we explore the various trading routes brokers choose, whether it be through an insurer extranet platform or via a software house system.
Do you think there is room for both routes of trading or will one route prevail in the years ahead?
"I'd say that there is definitely room for all routes. Whatever facilitates better flexibility for the broker can only be viewed as a positive thing. Brokers come in all sizes and with many different appetites so it is important that the market supports those different needs.
"Indeed, not all brokers have the appetite to transact business through a software house so their choice must be respected. For example, extranet platforms can often facilitate bespoke solutions by offering tailored products – allowing for closer personal relationships between brokers and insurers."
Around 40% of the 743 brokers that took part in the 2018 etrading survey said they have to wait up to a day for an etrade referral to be cleared.
How do you ensure etrade referrals are cleared as quickly as possible with Ztrade?
"With the creation of Zurich Online we've been working hard on making extensive improvements to our proposition, platform and service. In short, making it easier for brokers to trade, recommend and service their business has been a main motivator. We've extensively trailed Zurich Online and it has proved to be a faster and more flexible trading platform - making it easier to quote and renew, with a market streamlined question set, and competitive pricing.
"It's important to note that we've likewise developed dedicated centres of excellence with specialist SME underwriters with the authority to make decisions and provide quicker responses to tackle this issue head on."
A theme we are exploring in this year's Insurance Times Etrading survey is the future direction of etrading, what does the future of etrading hold in your opinion?
"The future looks very bright for e-trading. Technological advancements, with the broker and end customer in mind, will only make transacting business faster, more efficient and more accurate. As customers become more time poor, the speed at which brokers and insurers operate will become crucial.
"Data will also increase in importance as data enrichment helps both the speed of trading and also in higher quality information leading to better customer pricing and better decisions.
"Though technology will continue to be increasingly important, service, and deciding when best to add value through intervention, and broker/insurer relationships, will continue to be the differentiators."