Premium content: For high value insight into the insurance market, you need top quality research, writes Insurance Times lead researcher Savan Shah MSc.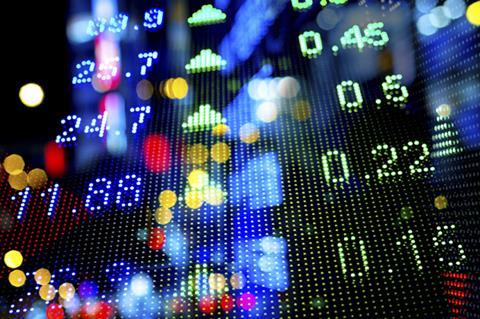 Insurance Times provides uniquely insightful, actionable research for and about the insurance industry.
Nowhere else provides the expertise and deep knowledge of the UK general insurance industry to produce some of the most valuable and eagerly-awaited research projects.
Delegates to Brokerfest will have the chance to hear about the latest Insurance Times Broker Service Survey – the largest research project of its kind, providing unparalleled insight and information about brokers and how they rate their insurer partners.
The Broker Service Survey 2016/17 analysed 802 survey responses from brokers from throughout the UK about the insurers they have regularly placed commercial or personal lines business with over the last 12 months. And these responses are from individuals who are personally responsible for placing business.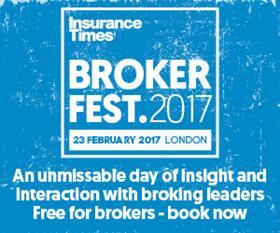 Over the 11 years of its existence the BSS has highlighted how brokers view the performance and skills of their insurer partners, what business they place with them and which segments of the broking industry are regular partners for each insurer.
The survey has been expanded and adapted to accommodate new factors, such as e-trading, and brokers' expectations of which new areas of business they plan to expand into, and which insurers they plan to start to do business with.
The research we will be presenting takes a look at what insights insurers have gained from the BSS, and how they have responded, while unearthing the key trends and themes that were discovered from investigating the broker journey of placing business through an e-trading platform.
In such a competitive market where insurers are trying to persuade you every day to place business with them it is only right to place your business with insurers that match your expectations. Over the years we have listened carefully to brokers and sought to capture how insurers are performing in several performance areas such as:
Ease of Access to Decision-Makers
Underwriting Expertise and Flexibility
Claims: Fairness of Settlement
Claims: Speed of Settlement
Policy Documentation: Accuracy & Clarity of Wording
Policy Documentation: Speed of Delivery
Quality of Cover
E-trading Options for Brokers
Among the themes emerging over the years is the increasing demand from brokers for insurers that can offer specialist underwriting expertise and flexibility that suits the intricacy of a commercial or personal lines insurance policy.
As with previous BSS reports, this latest BSS shows that the more specialist insurers and underwrit-ing agencies have out-performed their more mainstream competi-tors.
One takeaway from the research – especially from the verbatim comments that brokers are encouraged to include in their responses – is that even high-ranking insurers still have un-satisfied brokers. Similarly, insurers who rank near the bottom of the table have their fans.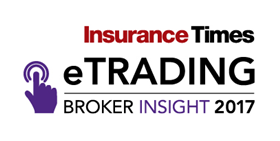 Researching brokers' opinions, attitudes and satisfaction levels about the range of services they have received from their chosen insurance partners is only a fraction of the invaluable expertise we draw upon to enhance our research capabilities to offer insight to our readers.
Insurance Times' key partners in research are insurance brokerages of all sizes across the UK. We are able to gain insights by shining a spotlight on individual aspects of the insurance industry. We not only look at the current perceptions that sway decisions of whether or not to place business, but also the innovations, new services, internal and external factors that will influence where, when and how future business is placed.
Our research allows us to investigate the processes behind a decision to place business through a particular insurer, and what factors might convince them to increase their transactions with that, or any other insurer partner.
In addition we are able to provide strategic insight into the different segments of the broking market that can help shape strategy, for instance the products broker want insurers to provide or the demand for innovation in areas such as communication and technology. In conducting both a quantitative and qualitative approach to our research, we are able to provide deep, meaningful insight into what drives loyalty, a long lasting relationship between broker and insurer and key drivers that lead to a broker looking to place business elsewhere.
In 2016 we conducted research in many areas such as regulation, broker employment satisfaction, Brexit's UKGI implications, E-trading and many other areas. We look forward to continuing our journey of discovery throughout 2017 with our upcoming research in areas such as commissions, cyber, technology & innovation, e-trading and more. Last month we started this year's third annual e-trading survey, inviting brokerages from across the UK to share their e-trading broker experience via our online survey hub (click here).
Over the last few years we have seen exponential growth in online quotations and business volumes and we expect this to continue as more products, services and even technological advancements such as automation, robotics and virtual reality enters the realm of insurance. Our research in 2017 aims to provide the clarity needed in a crowded market.