Over-50s insurer details the most bizarre motoring claims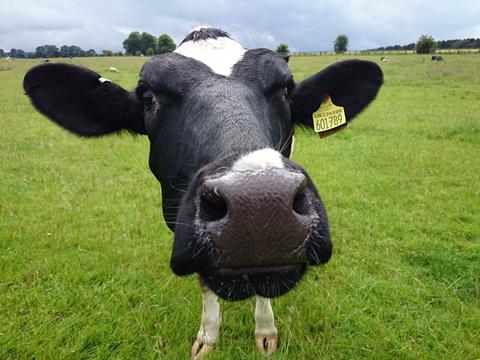 A runaway cow and paint-licking horses were among the most bizarre motoring claims received by specialist over-50s insurer Saga over the past year.
Animals cause almost £1m of damage to over-50s vehicles a year, according to analysis of Saga Car Insurance claims data.
Last year, Saga handled around 500 car insurance claims involving animals, which it described "from the bizarre to the absolute crazy".
Holy cow
Earlier this year one customer took his cow to a cattle show to see if she could win a prize. He tied her to a post. But the cow made a run for it, uprooting the post and dragging it around the car park, causing £800 worth of damage.
Hungry horses
One Saga customer fancied a hike round Dartmoor National Park so parked in the car park and went in search of an adventure. When he got back he found 12 horses licking the paintwork off his car, causing £1,200 worth of damage.
It's a Catastrophe
One policyholder needed to nip to the shops for some milk, but when she started the car she heard a strange noise coming from the bonnet so went to investigate. When she got out of the car she saw a cat running away but not before it caused almost £4,000 worth of damage.
Oh Deer!
One customer was on his way to a wedding when a stag appeared out of nowhere causing him to slam on his brakes. But, moments later, another stag ploughed straight into the stationary car. The deer recovered and ran off, but the car was left with £2,000 worth of damage.
Low-flying duck
One policyholder swerved to avoid a low flying duck, and ended up crashing into a stone bridge. While the duck escaped with a few ruffled feathers, the cars bang with the bridge caused more than £1,500 worth of damage.
Roger Ramsden, chief executive, Saga Services, commented: "It seems that just about anything can send a road trip into turmoil and the over 50s have to have their wits about them when they're in the driver's seat.