Product boycott proposed for Sheffield Wednesday's insurer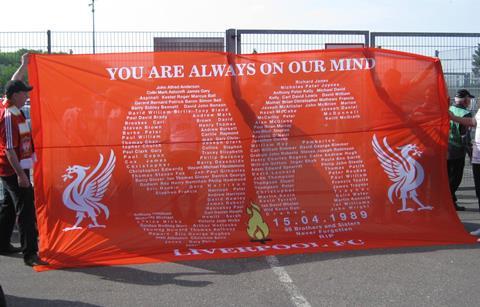 The RSA is facing increasing pressure to disclose documents it withheld from its report into the 1989 Hillsborough disaster, according to The Independent.
But the insurer insists it disclosed all relevant materials during the investigation of the disaster, and the additional details would not have changed the probe's outcome.
On 15 April 1989, 96 football fans died in a crush at the FA Cup semi-final game between Liverpool and Nottingham Forest.
The game took place at the ground of Sheffield Wednesday, which at the time was insured by Sun Alliance, a predecessor company of RSA.
The report into the disaster, published last month, revealed that RSA had refused to disclose evidence relating to the disaster to the independent panel conducting the investigation. The insurer relied on legal privacy to keep documents under wraps.
The Independent reports that RSA is now facing pressure in Liverpool, including a proposed boycott of its products. The Hillsborough Justice Campaign has said it would push for disclosure of the documents.
Labour MP Andy Burnham has also weighed in, saying the insurer should be forced to disclose the documents. Fellow Labour MP Maria Eagle added that RSA's refusal to disclose the documents raises the suspicion that they have something to hide.
But an RSA spokeswoman told The Independent: "We willingly co-operated with the panel, disclosing all relevant materials. It is not our practice to release legally privileged materials. None of the documents would have impacted the outcome of the report or any subsequent investigation."