UK GWP up as RSA reveals Ogden hit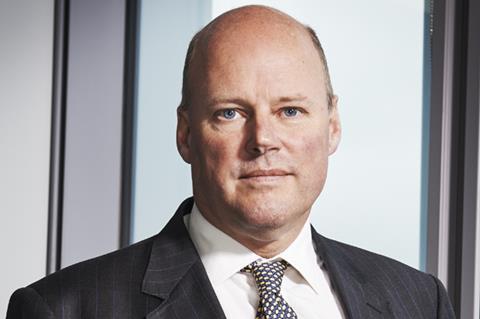 RSA took a net £40m charge in the first quarter of 2017 related to the cut in the Ogden discount rate to -0.75%, the insurer said in a trading update this morning.
The gross Ogden charge was £85m, but this was offset by the release of £45m of reserves that RSA had built up in 2016 in preparation for a change to the discount rate.
The RSA Ogden hit is far smaller than that announced by its rivals, such as Aviva's £385m.
RSA also said that the net £40m charge was "more than offset" by reserve releases elsewhere in the group.
The company added: "As a result, prior year profits were in line with our expectations overall."
UK growth
RSA revealed its Ogden hit alongside UK net written premium growth of 10% in the first quarter of 2017 to £629m. The increase was 7% at constant foreign exchange rates.
RSA said five percentage points of the growth had come from increased business volumes, and two points from rate increases.
Group net written premiums were up 14% to £1.7bn. The increase was 4% at constant foreign exchange rates.
The company added that operating profit for the quarter was "strong and ahead of our plans".
Group chief executive Stephen Hester (pictured) said: "The year has begun well for RSA. Results to date are strong with key proof points for further progress coming through positively.
"We also completed the UK legacy disposal and related capital restructuring successfully, to reduce risk, improve capital resilience and boost profits.
"The group's entire focus is now on our drive for outperformance – serving customers and shareholders."