Brokers need to know what they are getting themselves into when venturing into the world of schemes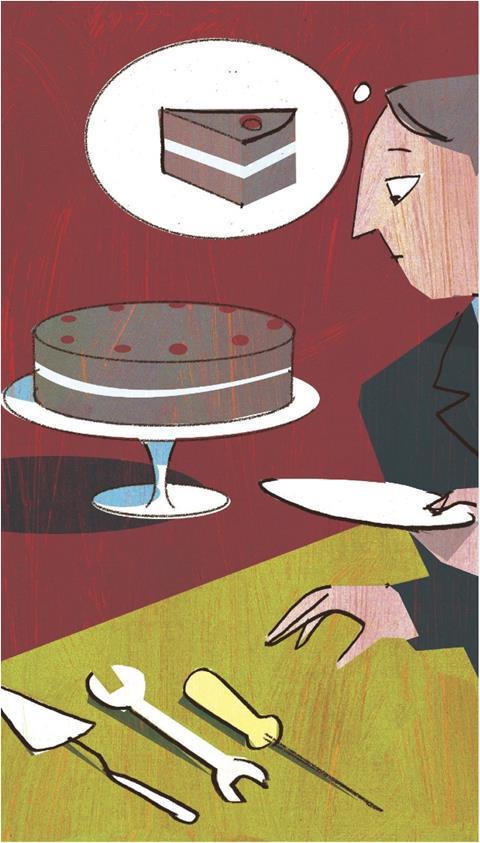 In tough economic times, brokers are always on the lookout for new business opportunities and a way to increase profit. One option is to set up a scheme. This tailors a policy to a specialist trade or profession.
However, setting up a scheme and maintaining can be a challenge. For example, evidence shows that brokers are frustrated by perceived shoddy service from some insurers.
Insurer failures
A recent survey by MMA Insurance has highlighted some of the problems brokers encounter in the relationship with their insurer partners once a scheme has been set up.
Almost 30% of respondents reported that they experienced difficulties in getting insurers to respond to queries, a lack of underwriting flexibility and poor access to key people at the carriers.
Should the insurer fail to make any changes to a scheme requested by the broker, the scheme will become outdated, and the broker may suffer a loss of business and reputational damage.
MMA schemes director Chris Withers says: "Once schemes are established, there can be a complacency among insurers. They spend a lot of energy winning the schemes from brokers, secure the income, but then move on to something else.
"Then, there is the risk the scheme becomes stale. The service provided by the insurer needs to be just as sharp as that provided by the broker. If it isn't, there will be damage done to the relationship between the broker and the customer."
Withers also points out that brokers might be finding schemes difficult to market because of outdated marketing tools. For example, MMA's survey found that only 4% of brokers use direct email and social media to reach their clients, with the majority relying instead on methods such as cold calling and direct mail.
'Once schemes are established, there can be a complacency among insurers. They spend a lot of energy winning them, but then move on'

Chris Withers, MMA Insurance
Brokers also need to be clear what a scheme is and why they are setting one up. The term 'scheme' is ill defined, and brokers therefore often misunderstand what they are meant to be and how to use them.
Moreover, brokers often label 'schemes' products that are nothing more than general insurance policies.
UK General head of commercial schemes Tony Bloomer says: "There is a [problem] out there, in that we are seeing people using what they call 'schemes' on fairly standardised products, whereas actually running them properly is very, very tough and requires strong service levels."
He points out that these "standardised products" do not offer the same levels of professionalism as bona fide schemes, and customers are put off schemes as they cannot understand why they should pay the higher premiums that the latter normally command.
AllClear Insurance's group head of marketing Garry Nelson, whose company operates schemes on behalf of other brokers and underwriters, says: "It is important [for brokers] to get a clear message across about what the product does to get customers interested in the product, particularly those that have a wide portfolio looking for specific components for their clients."
AllClear, which specialises in medical travel insurance schemes, became the provider for the Biba Medical Travel scheme 18 months ago. Despite a slow initial uptake, demand has grown exponentially.
Aviva's UK schemes underwriting manager Richard Hersant says that "just setting up a scheme doesn't create the difference [that the policy should provide] in itself". He argues that schemes are not merely a way to obtain cheaper rates on a product, but are meant to meet specific needs.
Camberford Law's tour operator scheme is a good example of meeting specific needs to help clients.
About 20 years ago, new European legislation toughened health and safety regulations for the package travel and tour operator industry. Tour operators were more liable to face claims, and brokers had to work much harder for their tour operators clients to keep abreast of the red tape.
As a consequence, some brokers and insurers decided to steer clear of the sector.
After thorough research, Camberford Law believed it could enter the market and make a difference through a scheme.
Managing director David Ottewill says one of the ideas of the scheme was to help tour operators to improve checks and systems.
"If a customer slips in an Egyptian hotel, that is the tour operator's fault for not choosing a safe enough hotel, he says. "If someone's injured on a day trip in Cyprus, that's the tour operator's fault for not choosing the right local guide."
He adds that tour operators were often concerned that compensation "payments [to customers] were made too readily", and the money could not be promptly recovered from the hotel or the tour guide.
Camberford Law introduced an IT system that enabled tour operators to review all the correspondence related to a claim, therefore affording them an opportunity of addressing any outstanding issues.
Ottewill says, at first, potential customers viewed the product with scepticism. They changed their minds, however, after seeing a demonstration. Camberford now has about 10%-15% of the market.
Numerous benefits
While the challenges brokers face in launching and maintaining a good-quality scheme for their client are numerous, they can derive many benefits from operating in this niche area of the market.
As more brokers become attracted to setting up their own schemes and look to add real value to their portfolio in the future, competition will only increase.
But it will be those brokers that come up with a product that differentiates itself from the rest of its rivals and that adapts to meet the needs of its clients that will really thrive in this market.
Talking points …
• How can brokers ensure their insurer partners stay engaged and don't just 'secure the income but then move on'?
• How do brokers make sure their products differ markedly from their competitors?
• How can brokers communicate to clients the added value that a scheme can offer over cheaper standardised products?