Deal will cut debt by more than 60% and provide £75m of new funding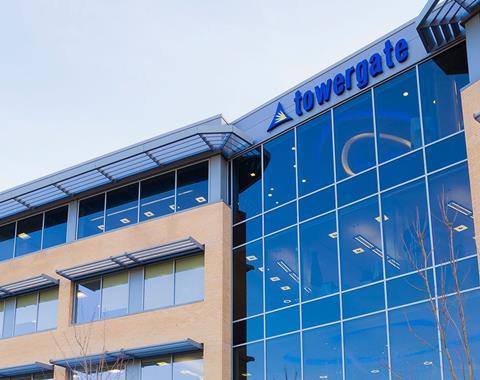 Towergate's senior creditors have seized control of the troubled broker after agreeing a restructuring and financing package with the company's board.
The restructuring will cut Towergate's debt by more than 60% and provide £75m of new funding.
The deal has been approved unanimously by the restructuring committee of Towergate's board and more than 70% of Towergate's secured creditors, the company said in an announcement this morning.
The transaction will take the form of a scheme of arrangement and is expected to complete before the end of March 2015.
The secured creditors, which hold £715m of Towergate's debt, have fought off rival bids from the unsecured creditors and broking group Marsh, which were tabled on Friday, but negotiations with the unsecured creditors will continue.
Towergate said in a statement: "The company is aware that discussions between senior secured and senior unsecured creditors are ongoing to determine the terms on which the senior unsecured creditors may participate in the restructuring. The company will make further announcements as appropriate."
60% debt cut
Under the deal, secured creditors will convert their existing debt into £375m of new senior secured bonds, £150m of payment-in-kind notes and 100% of the ordinary shares of the new holding company of the group.
The company said that the transaction will cut its debt burden, which currently stands at £1.05bn, by more than 60%. Following the transaction, Towergate will have £370m of senior net debt, and a debt-to-earnings ratio of 3.4 times, down from the current level of 9.6 times.
The secured creditors will also provide £75m of new financing in the form of super-senior bonds. This new funding will be used as working capital, capital expenditure and general corporate purposes including the completion of Towergate's restructuring and coverage of costs associated with implementing the transaction.
The senior and super-senior debt funding will have a maturity of four and five years respectively.
In addition, the interest on the existing bonds that was due to be paid this month will now not be paid.
Towergate was expected to pay interest on its floating rate bonds today and on its fixed-rate bonds on 16 February.
CEO search
The company will resume its search for a chief executive to replace Mark Hodges, who left last October.
Alastair Lyons will continue for the time being as interim executive chairman.
Lyons said: "This ends a long period of uncertainty for Towergate and lays the foundations for a strong future. With a very substantial reduction in our existing debt burden and £75m of new investment we have what we need to be able to realise our strategic ambitions.
"This action by our lenders, who now take over the ownership of the group, makes clear their confidence in Towergate as a market leader and in our people's ability to create significant value from that position.
"That is a confidence that has been shared by all those of our insurer partners, suppliers and clients who have supported us through the difficult period from which we are now emerging – a confidence that we will now be able to repay."
Join the debate in our new LinkedIn specialist discussion forums