Hodges will be on a basic salary of £625,000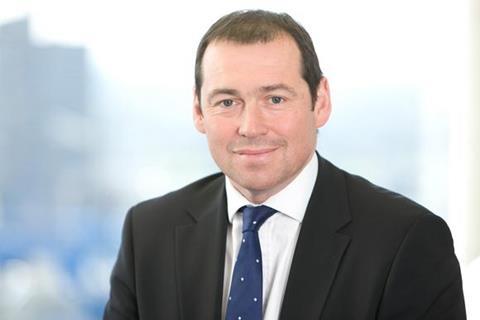 Ex-Towergate chief executive Mark Hodges has been appointed managing director of British Gas.
His appointment to British Gas and the Centrica board will be effective from 1 June.
Hodges joins Centrica from Towergate.
He left the broker last October after three years in the chief executive role.
For his new job at British Gas Hodges will have a basic salary of £625,000.
Subject to shareholder approval he will have an annual bonus of up to 100% of salary if all targets are achieved and up to a maximum of 200% for performance in excess of target.
He will also have an annual long term Incentive award of up to a maximum 300% of salary based on a mix of financial and non-financial measures over three years, with any shares due released after five years, while 50 % of any annual bonus award will be deferred into shares for three to four years.
British Gas current interim managing director Ian Peters will remain with Centrica and take on the role of director, customer facing strategy.
He will continue to be on the Centrica executive committee until the end of 2015, supporting the group's strategic review and Centrica's contribution to the Competition and Markets Authority energy market investigation.
Centrica chief executive Iain Conn said: "I am delighted that Mark is joining Centrica as managing director of British Gas.
"He brings substantial experience of running a major UK customer-facing business and has a strong track record in improving customer service, increasing performance and driving growth through innovation. British Gas will benefit significantly from these capabilities. Mark is ideally suited to lead the business in this next phase."
Hodges said: "It will be a great privilege to lead British Gas, which has a proud heritage, and I am excited by the great potential the company has to benefit customers through improved service and in developing new products.
"Centrica is at the forefront of meeting the energy and energy services needs of customers in a range of markets and I am looking forward to being a part of the team."