Sharing crash data is the way ahead, says Domenico Mariconda, the new CEO of Axon Telematics, which has teamed up with MCL Insurance
Motor insurers will in the future have to become more flexible with sharing accident data with analytics companies if they are to improve risk models according to a data firm who have been involved in such an arrangement.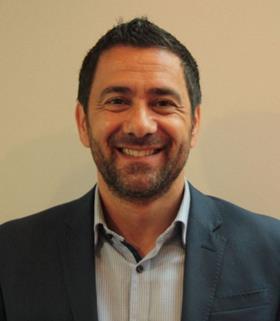 Axon Telematics have been working for around a year with MCL Insurance, who target policies for young motorists in Northern Ireland, through what they describe as a "revolutionary" partnership that sees the insurer use data compiled by Axon through black-box analytics and also send back accident information to the data firm as they get it.
New Axon CEO Domenico Mariconda says the free passage of information in both directions between insurer and telematics company allows Axon to validate the crashes that have been recorded. More importantly it also provides data to Axon that is going to have an immediate impact on risk profiling and pricing, and get feedback on that data.
Mariconda said: "It's really revolutionary because we are probably the only data analytics provider that can have that insight. What that does is feed into a machine learning platform that then refines the model, refines the data that we generate and makes it more effective from an insurance perspective. There is no provider with that setup nowadays."
Both Mariconda and Gary McClarty, managing director of MCL, agree that moving forward the insurance industry will have to become more flexible in partnering with telematics companies to share crash data in order to meet the demand of more reliable real-time data. They say this partnership has ethical as well as financial benefits by working to lower the number of accidents and save lives.
McClarty said: "More insurers are going to have to start looking at this because now we can get into these accidents really quickly when they happen. The information we are getting from it is superb.
"The future for us with this data is learning about the accidents to reduce the frequency for young driver product claims. To lower that standard is our goal. Once we've done that we want to use the technology to launch a full pay-as-you-drive scheme and secondly car sharing schemes."
On the subject of data protection McClarty said the arrangement between the companies is wholly safe, with driving details on customers kept anonymised and no names given to Axon. He believes customers are becoming more receptive to the sharing of such anonymised data as part of an increasingly "connected world", and says this is particularly true when there is a beneficial aspect, such as refined pricing and new products.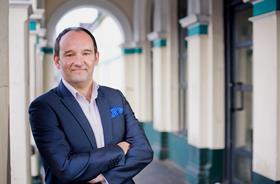 And on Axon's plans for what they can do with the data, Domenico added: "We want to build the predictive element into our platform. It's creating that element of trust with insurers to open up the doors to information that historically has never been shared with a supplier.
"So, we don't consider ourselves a supplier. In Gary's case he is more our partner, and that's the model that we want to push, because ultimately we have an interest for the insurer to reduce that frequency of accidents.
"Irrespective of the commercial aspect there is an ethical element attached and the predictive model would allow us to do that. We can only do that as a supplier if the insurer is willing to trust us to use the data and give us feedback on the data we give them, and this is exactly what we're doing."