Broker's priority is to make SMEi's online trading platform available to Marsh Network members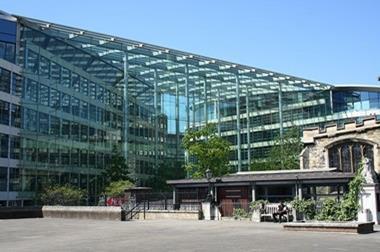 Marsh is planning to grow its SME book quickly following the recent purchase of broker SME Insurance Services (SMEi).
Speaking to Insurance Times following the completion of the acquisition last Friday, Marsh commercial and consumer chief executive Julie Page said SMEi would enable Marsh to service smaller SME clients, using the similar advice model that Marsh uses for its traditional larger clients.
SMEi offers commercial insurance to SMEs both online and through call centres. The deal also includes the acquisition of SMEi's online trading platform Broker2Broker.
Page said: "We need this kind of capability in order to be competitive, efficient and effective at delivering those propositions.
"We are putting in a layer of capability that sits at the smaller/medium end of SME, as opposed to the larger end, which is where most of our propositions currently cut in.
"Our intention is to go for quick growth. The guys at SMEi have designed a model that is clean and clear."
SMEi's typical clients are independent businesses on the high street. They range from head dressers, butchers, bakers to pubs and restaurants.
In its latest accounts, filed at Companies House for the year to December 2013, SMEi Group's turnover was up 11.2% to £5m, from the previous year. Pre-tax profits fell 27% to £462,474 as administrative expenses grew 17.6% to £4.6m.
The average premium for SMEi's products is £600, but co-founder Jason Gandy said SMEi had the capability to sell policies that were as high as £10,000 or as little as £100.
The majority of its policies are bought over the phone from their call centre in Leeds.
Gandy said its system and underwriting expertise enabled SMEi to accommodate the needs of customers in a bespoke manner.
He said: "Everybody's business is different. The customer journey has in some ways adopted a more traditional account executive exercise, going through the question set with the customers to make sure we are adequately insuring their needs."
Broker Network opportunity
The acquisition will also enable network members from Marsh's ProBroker and Labyrinth to get access to more products, through Broker2Broker.
Page said that one of Marsh's first tasks will be to link the Broker2Broker facility through to ProBroker and Labyrinth extranet sites.
"We know what our brokers want and SMEi have the platform within which we can deliver it," Page added.
"It is very much an intention to build and keep building. We will be creating far more users in the technology that it is currently configured for. We are also expecting to do some investment to make sure the technology has the scalability and resilience to go with us as we expand into the future."