Premium Content: Solvency II should be changed to suit UK insurers after Brexit, a House of Commons committee was told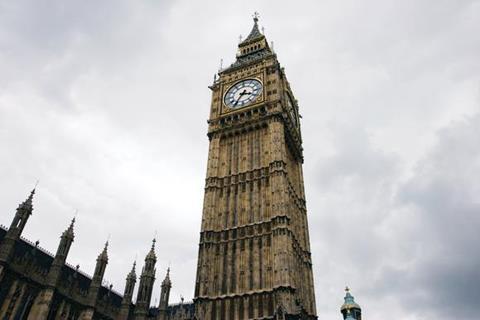 Solvency II should be watered down for the UK insurance industry post-Brexit, MPs were told.
"Leaving the European Union does give us an opportunity to make some adjustments to Solvency II that make the post-Brexit UK insurance market a more competitive one," according to Phil Smart, head of insurance at corporate services group KPMG.
"There needs to be a balance between consumer protection and market competition and alterations can be made without moving away from the globally recognised regulation of Solvency II entirely," he said in evidence to the House of Commons Treasury select committee's enquiry into European insurance regulation.
"However the Brexit negotiations turn out, UK insurers need to retain an ability to operate in Europe and maintain regulatory equivalence," he said.
"The rules are very much focused on the European market. They don't necessarily reflect some of the characteristics of the UK market," Smart said.
Andrew Chamberlain from the Institute of Actuaries echoed complaints from insurers that UK regulators had "gold plated" Solvency II regulations by interpreting some aspects more stringently than other EU countries.
He said the PRA's interpretation of the rules had made some products unaffordable.
"The balance between security and value for money has got out of kilter," he said.
But Smart, Chamberlain and Jane Portas, partner for insurance regulation at PwC all agreed any amendments to Solvency II for UK insurers should preserve equivalence of regulation with the EU, so insurers can continue to do business in the EU after Brexit.
The UK should look at "refining Solvency II while still maintaining equivalence," Portas said, pointing to the regulatory regimes of Bermuda and Switzerland, which have equivalence with Solvency II.
"Equivalence requires regimes to deliver equivalent outcomes. It does not need the regimes to be the same," she said. "There's a level of flexibility."
While negotiators might strive for equivalence immediately post Brexit, the UK and EU regulatory regimes are likely to diverge in the longer term, Smart warned.
He pointed out that Solvency II is due to be reviewed next year, with no input from UK regulators.
"The PRA will not have a seat at the table so we would have no influence over that," Smart said.
"There is little likelihood that the changes we think are necessary . . . would ever take place post-Brexit," Chamberlain added.