Total cost of damages could be £400m to £500m, PwC insurance head predicts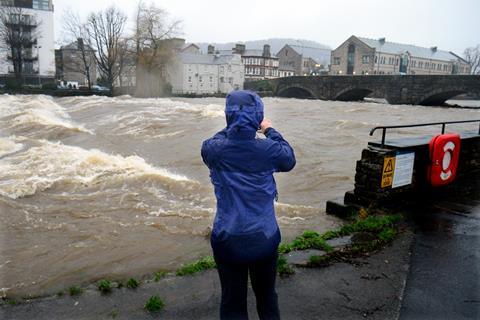 Storm Desmond, which has caused heavy flooding in Cumbria, could cost insurers £325m, PwC's general insurance head has predicted.
Mohammad Khan predicted that the total damage bill for Desmond could be between £400m and £500m, with insurers paying between £250m and £325m in claims.
Khan said this compared with economic costs of £275m and an insurance claims bill of £175m in the 2009 floods.
He added: "Clearly these are initial estimates as there is still uncertainty as to the number of properties and businesses affected. If the storm continues, the damage - and therefore the costs - could be significantly worse.
"Any additional rainfall - even 1cm-2cm - could cause flash flooding in rain affected areas as the ground is already saturated with water. This could compound the damage that has already been caused by Storm Desmond."
Khan's prediction suggests Desmond will be less costly than the winter storms and related flooding that hit the UK at the end of 2013 and the beginning of 2014, where insurers paid out around £1.1bn.