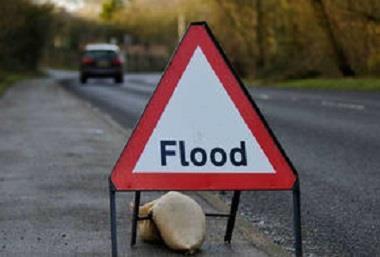 To date 85% of insurance claims made for flooded homes and businesses following the December storms have been either fully or partly paid out, according to the Association of British Insurers (ABI).
The total number of claims made for damaged buildings currently stands at more than 15,000.
Insurers are spending nearly £27.5 million on alternative accommodation for affected families while their properties are repaired. The final bill for all repairs is expected to reach £1.3 billion.
ABI manager of general insurance policy Mark Shepherd said: "Being flooded is horribly traumatic, not only because of the initial devastation but also because of the time it can take to get your home and business fully repaired and back in working order."
The average cost of each domestic claim for the floods caused by Storms Desmond, Eva and Frank is around £50,000.
"Repairing a flooded building cannot be rushed because of the importance of making sure it is properly dried out before repairs are done. The work needed to fully restore every single property affected in December continues with the same sense of urgency as in the immediate aftermath," Shepherd said.
The ABI says it is lobbying the government to invest in the long-term flood risk management of areas affected.