Storms Desmond, Eva, and Frank wrecked havoc across northern England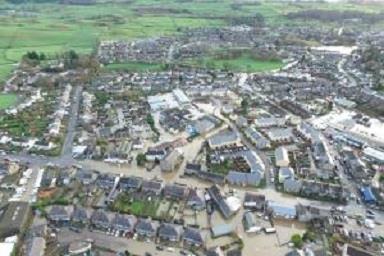 Direct Line Group (DLG) is expecting to incur home insurance claims of up to £100m in the aftermath of storms Desmond, Eva, and Frank, with claims in its commercial division (NIG) expected to be around £40m.
The firm, which had more than 200 claims advisers on the ground during all three weather events, expects its total losses to be about £140m.
The £100m in home claims is around £20m more than theannual average for household claims for weather events. DLG had no major weather event claims in 2015 prior to these storms.
The company confirmed that it does not expect to make any recovery from its catastrophe reinsurance contract, as its retention level is set at £150m.
It has, however, said that claims will be incurred across all of its brands and it expects a proportion to be offset through reduced profit share paid to partners.
DLG reiterated that its expects to register a combined ratio of between 92% and 94% for 2015.