Following a tumultuous year, Bluefin's chief exec is in bullish form about the future of the business and the difficult decisions it must take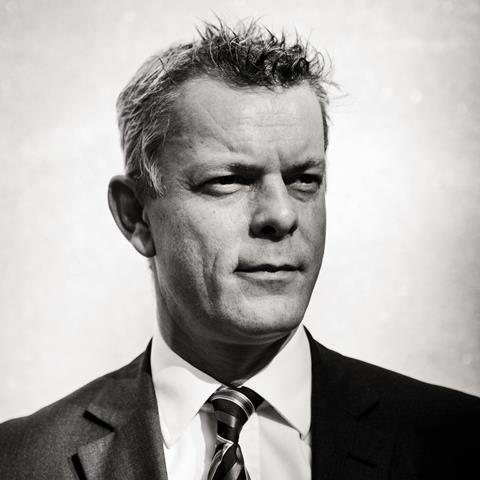 Stuart Reid is a man who smiles under pressure. So today, he greets Insurance Times with his usual easy charm, despite having had a tough few months of difficult decisions and high-profile departures.
But Reid is used to meeting the market head-on: his three-year tenure as Bluefin's chief executive has been characterised by huge public interest and scrutiny. First, about Bluefin's formation and ownership by AXA, with questions over its independence. Then, the 'will they, won't they' saga of a rumoured sale under former AXA chief executive Philippe Maso. And, more recently, over the dynamics between Reid and his new boss, AXA commercial supremo Amanda Blanc, and a string of departures, including Reid's right-hand man Graham Coates.
So, hard questions are nothing new - and Reid has never been one to hide from the spotlight. In fact, he seems to rather like the attention. Today he's in fine fettle, determined to put his message about the future of the business across and show that he is very much the man in charge. This follows Blanc's appointment at the end of last year - effective from February - and a raft of changes at the business, many of which have leaked out into the market and press, causing widespread speculation and inevitable tittle-tattle.
Let's set the record straight: Reid is "re-engineering" the business, which means cost-cutting and, yes, some redundancies. He is getting on well with Blanc, and enjoying some early success in boosting Bluefin's book with AXA - a key target. He has a clear vision for the future of the company, with plans to return to the acquisition trail in a big way and focus on new business.
So why do people say Bluefin is in trouble? "Do they?" he asks, eyes wide and smile fixed - the picture of innocence. "I haven't heard that. They don't say that to me."
I would refute that we are in trouble. In fact, we are nose, chin and forehead in front"
Perhaps they're scared of you, Stuart. He laughs: "When big names leave, however few, people start speculating about what's going on. It's very difficult to keep morale up within a business this size, especially when you've got the economy the way it is and you're making tough decisions. But I would refute very much that we are in trouble. In fact, when I look at all the businesses like us, I would say we are nose, chin and forehead in front."
In fairness, the financials back him up. The broker turned a £1.58m profit last year, and paid a £8.4m divident to AXA. Turnover has remained stable at £118m.
Today, Reid's keen to talk about the future of Bluefin, and to create some distance from its past as a consolidator.
"We've spent the three years since I became CEO integrating the business," he says, "and now we are re-engineering it. Rather than be a business that is hidebound by its history, we want to make it fit for purpose and fit for the economy we find ourselves in."
As an amalgamation of several broking businesses, each with their own geographic profile, Bluefin took some pulling together. At the beginning of this year, Reid reorganised the business by segment: commercial, corporate, private lines and Bluefin Partnership Services, its broker network.
Reid is keen to emphasise the broker's corporate division: "It's a very, very big part of what we do, and I think that sometimes gets missed." The firm's corporate book is £40m, compared with £45m for commercial, or SME, business.
It's not just the structure of the company that has changed - its top team has been overhauled, too. Chief trading officer Graham Coates left the business suddenly in July. Coates had worked with Reid since his Stuart Alexander days (the Bluefin boss sold the business to AXA in 2007), and was widely seen as his right-hand man, so his departure was a big surprise. Pundits linked it to Blanc's arrival, but Reid insists it was Coates's decision to go. "We've been very good friends over the years," Reid says. "He has decided he wants to do something else, and for that I wish him tremendously well."
Other departures include Kevin Hancock, managing director of underwriting, and financial director Ian Story, who recently popped up at rival Oval. Only Story has been replaced, while the other roles have been carved up among existing directors including Mike Bruce, a name that crops up a lot.
"People come and go in this industry, and they're doing it a lot at the moment," says Reid. And the decision not to replace Coates and Hancock? "It shows that we have got to be ever mindful of cost."
Blanc's arrival at AXA, plus a reshuffle of the top table and reorganisation of the business must have changed the culture at Bluefin? An emphatic yes: "We have moved from an organisation that has let the business get on with it, to much more of a focused management on that top line. We are much more hands-on as a board than we were over the past three years."
Reid needs to boost the profitability of Bluefin, and the amount of business it does with its parent company AXA, and there has been progress on both these targets this year.
The largest cost that we bear is our staff. Redundancies will be inevitable"
"We're in stage two [of the business's evolution]," he says, "and that's going to cause some indigestion. The fundamental platform of having 50 branches across the country will remain, though we are ever-mindful of cost. The largest cost that we bear is our staff, so there will be some that come and go over the next 12-36 months as we re-engineer not only the top line, but the bottom line. Redundancies will be inevitable."
How many? He won't provide a number, but says: "Profitability is 16%-17% before interest, taxes, depreciation, and amortisation (EBITDA). I would like to see that get to 20%-25% over the next three years. Profitability was up 10% this year, and will continue on this trend. We've got some tough months coming, with a lot of pain and heartache."
That's a pretty clear message - but it's not all doom and gloom. Bluefin is on a new business drive, with 25 new account executives across the country. This is not a huge number for a business of Bluefin's size, but it is a statement of intent.
Meanwhile. Reid is heading back to the acquisition trail. Haven't we heard this before, and not just from Bluefin?: "Yes, yes - but we mean it," he says. "We really mean it."
Reid, ever a dab hand with the press, even has a rather neat headline all prepared: he wants to buy one business a month for the next three years. Given the roster of other business all declaring themselves in the market for acquisition (Towergate, CCV, Giles, Oval, Howden, to name but a few), one can only wish him luck.
The conversation inevitably turns to Blanc. Given her pedigree as deputy chief executive of Bluefin's larger rival Towergate, and her rumoured insistence on being given Bluefin as part of her empire at AXA, there was speculation that her appointment could make life difficult for Reid. Not so, he says. "It's worked really well. When I first met her after she got the job, I said, if you want to be CEO, I can exit stage left and leave you to it. She said, no way."
Since then, it does seem to have gone well. As Reid has already admitted, the culture of Bluefin has changed, but he is still very much in control - and both parties are careful to emphasise this at all times.
Does the chatter irritate him? "No," he says. "There's been so many things over the years. It comes in peaks and troughs - you can't let it get to you."
There's one thing, though, that Blanc will very much expect Reid to deliver - and that's more business for AXA. Given her remit to expand AXA's commercial book profitably in a soft market, she must look on Bluefin as something of a godsend. Got to build your business? Simple. Build it with Bluefin. It currently places around £50m of business with AXA, which Reid expects to double over the next two years, taking AXA's book to the same level as Aviva's.
"AXA has gone to great lengths to get to know Bluefin since Amanda has been there, and it's really paying dividends," Reid says. "We have a very good working relationship with AXA and if it is winning business, it is winning business because it deserves it."
There are other "synergies", apparently, including joint pitches to banks and building societies for affinity business. It's a far cry from the days when Bluefin was first formed, when Reid and the team went to extraordinary lengths to insist on their independence.
"When we started this journey, it was extremely important that we set out that we were independent, because we needed to get the support of other insurers. Words are just words - the only way we could prove them was through the evidence of our actions. Now, we've got fantastic relationships elsewhere in the market, and given that we've proven ourselves and we're in that position, now we are a little freer."
If there is one criticism prior to Amanda joining, it's that the preference was always for AXA"
Does Reid have any regrets or complaints about previous strategies? "If there is one criticism I would level at Bluefin and AXA prior to Amanda joining, it's that the preference was always for AXA - whenever you had a situation in which the two businesses could work together, I felt there was a lack of understanding about what Bluefin could bring to that. That's why it's such a relief to have Amanda - who has seen both sides of it - there."
So, things are going well, but it can't be an easy life. Reid, as he confesses, was "very well looked after" by AXA when he sold Stuart Alexander to the French insurer. He's got money in the bank and a mansion in Chelsea - not bad for 46. So why bother working at all? "The business is still changing, and I still enjoy it," he says.
You get the impression he really does. Reid - or Stu, as he's universally known - is a stalwart of the insurance scene. He is thoroughly networked, and loves the "social side" of the industry, as he demurely puts it. There's a certain type of character at the top of the broker market that really is there for the love of it, and struggles to ever walk away, no matter how many millions are salted away in Coutts. That's Reid to the core - although he insists that, when he does one day leave AXA, a long break will be on the cards. We'll see.
Snapshot: The man
Born: 1965
Hometown: Poole in Dorset
First job: Working for father's insurance brokerage
Family: Married to Cassie, with two sons Charlie (20) and Harry (16)
Interests: London life, family, art and music
In his own words: 'It's difficult to keep morale up within a business this size, especially when you're making tough decisions'
The company
Ranking: UK's 11th largest broker
Brokerage/GWP: £132m
UK offices: 54
Employees: 1,600
Market view: Bluefin has long been a subject of speculation, given its unique formation and ownership, but is clearly core to AXA's strategy