The broker's new office is close to the site of the Manchester Arena blast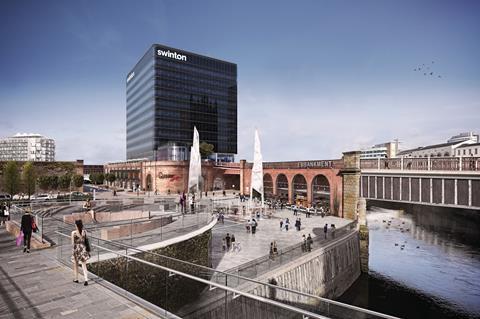 Swinton has transferred its 150 contact centre staff from its new headquarters in Manchester Central back to its old building, following the Manchester Arena suicide blast last night.
By the end of the day the broker expects around 350 staff to be working at the temporary site today.
The reason for the move is because the new building at 101 Embankment is very close to the blast site and is within the police cordons.
At least 22 people, including some children, were killed and 59 wounded in a suicide bombing at a concert by U.S. singer Ariana Grande at the Manchester Arena last night.
Police said the incident was being treated as a terrorist attack, the deadliest in the UK since 52 people were killed in suicide bombings in London in 2005.
Swinton said it was "business as usual" for staff who are now temporarily operating from Bridgewater House.
The building has been sold by the broker, but it will remain in its possession for a few more months.
Swinton announced on Monday that it had moved into the new offices in Manchester Central.
The contact centre occupies three floors above and the fourth/fifth floors will form the base for the support services, the executive team, a corporate meeting room and an event space.