Spending on new flood defences is being slashed as premiums begin to rise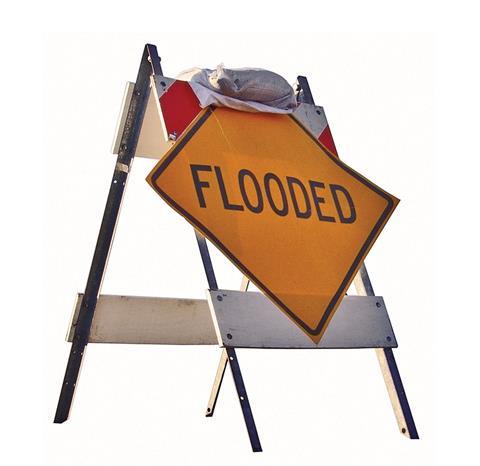 Investment in flood defences since 2007 helped to limit the cost of claims from flash floods this summer. However, future spending has been cut back by the government.
New flood defence measures were "clearly working" in reducing damage during the latest floods, Merlin Claims director Russell Crewe says: "Four years ago we would have had major problems given the number of warnings.
"A lot of the damage was caused by run-off water. At Merlin we saw a 300% increase in flood and storm claims in three days. But it won't compare to 2007 - my best guess is that it'll be 25% of that volume."
Policyholders helped reduce claims costs by taking action after flood warnings were issued. "People took mitigating measures and moved anything that could be moved. People heeded advice from the Environment Agency and limited claims," Crewe adds.
But spending on new flood defences is slowing. The capital sum awarded to the Environment Agency for spending on new defences and upgrades has been slashed by 17% to £1.05bn for
the four fiscal years ending 2014/15, compared to the preceding four years.
The total cut to spending, which also covers staffing, research and development, flood forecasting, and maintenance of defences, is lower at 6.1%, down to £2.2bn for the four years ending 2014/15.
Estimated costs for this summer's flood claims as experienced by Merlin came in at £21,000 on average, lower than for the 2007 floods.
The single most costly claim, £150,000, was for a retaining wall at a property in Belfast, where home owners were taken unawares.
Annual rises in buildings premiums have added up to an overall increase of 51% since 2006. Before then, rates for home buildings insurance had been relatively steady.
2012
+ 6.9%
Effect of recent floods not yet felt
2011
+ 11.8%
Reflects two harsh winters

2010
+ 3.5%
Steady increase
2009
+ 5.3%
Rate rise
2008
+ 21.9%
Premium spike after 2007 floods
2007
- 2.1%
Pre-flooding
2006
+ 4.1%
Incremental rise
Source: AA Shoparound Index