Men submitted fake claims for whiplash injuries and car damage, IFED investigation finds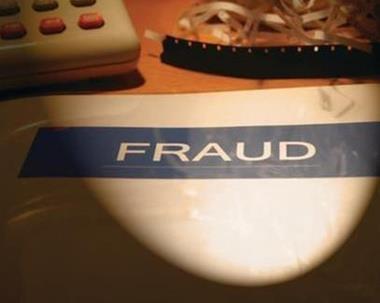 Three men have been handed suspended jail terms at Liverpool Crown Court for trying to defraud car insurer Esure of £51,000.
An investigation by the City of London Police's Insurance Fraud Enforcement Department (IFED) found that Terance Price, Scott McCready and David Williams, all from Wirral, invented a car accident and submitted fake claims for whiplash and car damage to Esure.
Price reported to his insurer that his VW Passat had hit a BMW on the Heath Road in the Wirral area in August 2010. His sister-in-law Susan Price and two other family members also reported that they were in the car at the time.
McCready told Esure he was driving the BMW, which was carrying his five-month-old daughter and his friend David Williams.
All passengers submitted personal injury claims, supported by medical evidence, to Esure. Terance Price and McCready also claimed for damage to their cars, and McCready submitted invoices for car hire replacement costs.
Esure then discovered contradictions in the claims about driving conditions on the day of the supposed crash, and that McCready and Williams had lied in their medical reports about their accident and claims histories.
A forensic examination of the two cars revealed that they had not been damaged in the way described to the insurer.
As a result Esure referred the case to IFED in January 2012. Terence Price, Susan Price, McCready and Williams were charged with conspiracy to commit fraud by false representation.
On 23 January 2015, at Liverpool Crown Court, Terance Price, McCready and Williams each pleaded guilty to the charge. Following advice from the Crown Prosecution Service, the judge decided the charge against Susan Price should lie on file.
Detective Sergeant Matthew Hussey, whose team led the IFED investigation, said: "These three men thought they could hoodwink Esure by dreaming up a two-car crash on a Wirral road and then submitting thousands of pounds worth of claims for 'injuries' and other expenses related to the 'accident'.
"But their tall tale completely unravelled when scrutinised by the insurer and Insurance Fraud Enforcement Department detectives, which has today resulted in all three men getting a criminal record."
Esure chief operating officer David Pitt added: "Our investigation teams work closely with IFED to ensure fraudsters are brought before the courts to stop the premiums of honest drivers being pushed up by the criminal behaviour of a few.
"This case is part of our drive against so called 'crash for cash' fraud and it is hoped that sentences such as these will deter others willing or persuaded to take part in fabricated claims."
Join the debate at our Insurance Times Fraud Forum on LinkedIn