COR increases 2.2 points to 91.9%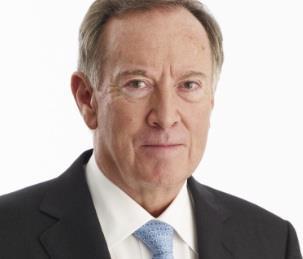 Esure made a profit of £103.3m in 2014, down 12.8% on the £118.4m it made the previous year.
The insurer said the reduction in profit was caused by market conditions, including falling rates in both home and motor, and costs associated with buying the 50% of price comparison site Gocompare that it did not already own for £95m.
The combined operating ratio (COR) increased by 2.2 percentage points to 91.9% (2013: 89.7%). This was despite a 9% increase in reserve releases to £90m (2013: £82.4m).
Although in-force policies rose 0.7% increase to 1.95 million (2013: 1.93 million), gross written premium fell 3.4% to £517.8m (2013: £535.8m).
The company attributed this to underwriting discipline amid a competitive rating environment in both motor and home business.
Ancillary income, which Esure calls additional services revenue, was almost flat at £103m (2013: £103.9m). Excluding income derived from the claims process, ancillary income increased 1.7% to £97.3m (2013: £95.7m).
Investment income fell 15.6% to £12.4m (2013: £14.7m).
Esure chairman Peter Wood said: "Esure's management team continue to make the right decisions to position the business for further profitable growth when market conditions permit.
"As we wait for those conditions, 2014 has been another year of discipline. The recent acquisition of Gocompare is an exciting opportunity for the group. It provides us with strategic control of a leading UK financial services brand with great potential."
Chief executive Stuart Vann added: "The group has delivered a solid set of results in 2014 against a backdrop of competitive market conditions.
"The group's combined operating ratio of 91.9% is testament to our focused and disciplined approach to underwriting and the achievement of an efficient expense base. We continue to adopt a prudent approach to reserving and the group's reserves remain in excess of 15% above our actuarial best estimate."
Motor and home
Esure's motor division delivered an underwriting profit of £31.1m in 2014, down 24.1% on the £41m it made in 2013. The motor COR increased by 2.5 percentage points to 92.4% (2013: 89.9%).
Motor gross written premium fell by 3.9% to £429.3m (2013: £446.5m).
The home business delivered an underwriting profit of £8.4m in 2014, down 12.5% on the £9.6m it made in 2013. The COR increased by 1.7 percentage points to 89.9% (2013: 88.2%).
Home gross written premium fell 0.9% to £88.5m (2013: £89.3m).