UK insurer delists American Depositary Shares from NYSE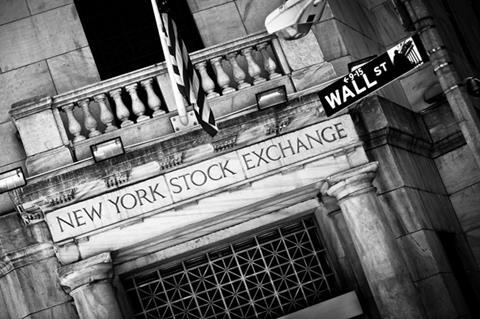 Aviva is delisting its shares from the New York Stock Exchange.
In a filing with the US Securities & Exchange Commission, the UK insurer said that, following the sale of its US insurance business in 2013 for £1.7bn, it no longer has material insurance operations in the US, so "the strategic benefits to the Aviva Group of having a NYSE listing no longer apply."
The last day of trading in Aviva's American Depositary Shares (ADS) on the NYSE is expected to be 22 December.
After that, Aviva's ADS will continue to be available to US investors on the over-the-counter market.
ADS are indirect securities held through a sponsoring bank that allow US investors to trade in foreign company shares without having to trade in foreign markets. They also allow non-US companies to make their shares available in the US without having a full listing on a US stock exchange.
"Aviva has been listed on the NYSE since 2009, when the NYSE listing and SEC registration were identified as relevant to the continued global development of the Aviva Group, including providing the then large number of US employees with the opportunity to invest in the Group through ADS," Aviva said in its SEC filing.
Aviva's delisting from the NYSE removes the obligation to abide by SEC rules on results reporting.
Aviva said ADS trading volumes are currently less than 5% of total trading in its shares, with more than 95% traded on the London Stock Exchange.
Rival insurer AXA delisted from the NYSE in 2010, also referencing the fact that 95% of its shares were traded on its home exchange in Paris.