Moody's says that stuttering economy will make it tough for UK insurers to grow revenues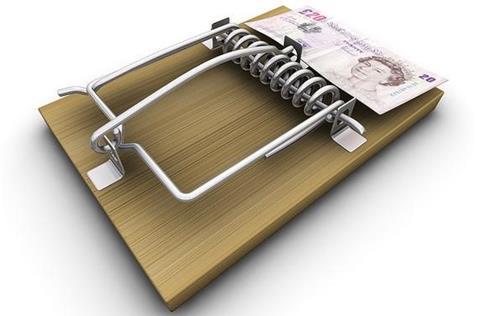 The outlook for UK general insurers remains stable, although insurers will find it "challenging to grow revenues" in the sluggish economic recovery, Moody's said today.
However, Moody's gave a slightly more upbeat message on rates, saying it expected "modest real-term rate increases in most lines of business, except personal motor insurance, where stronger rate rises are expected to continue, at least in the near-term."
Assistant vice president David Masters said: "Despite the fact that investment returns remain under pressure, due to low interest rates and conservative portfolios, we view the profitability trends as being sufficient to maintain a stable outlook on the sector, but insufficient to lead to a transformational change in profitability."
Motor and property lines account for over 70% of the UK general insurance industry and as such, Moody's believes the future profitability of the sector will be heavily influenced by performance in these lines of business.
Personal motor insurance - The sector has been persistently unprofitable in recent years and despite double digit year-on-year rate increases in recent years, insurers have struggled to combat the adverse effects of bodily injury claims and claims farming. However, Moody's says that as these stronger rates earn through income statements, the combined ratio on motor insurance will likely improve to almost 100% over the next 12-18 months.
Property insurance - Moody's expects further premium-rate increases for 2012, at least in nominal terms, as insurers seek to return personal property to the point of underwriting profitability, a situation that has been the norm for most of the past decade and one of UK insurers' traditionally more profitable lines of business.
Commercial rates - the report says that in real terms, commercial rates (except fleet motor rates) remain stubbornly muted and the market contracted to gross premiums written £14.2 billion in 2010 from £14.7 billion in 2006. However, there is evidence that conditions are improving with many major insurers reporting rate increases of 4-6% within commercial liability and property classes.
Masters said: "Although some business lines are showing signs of potential, we consider that the key near-to medium term downside risk for the sector originates from the pressure exerted by the UK economy's sluggish recovery.
"Given this environment, we believe that insurers will likely find it challenging to grow their revenues, whilst a prolonged economic downturn within the UK economy would pressure both insurers' net revenues and profits.
"Some insurance products are compulsory, for example, third-party motor insurance, whilst others such as property construction, trade and business interruption, are at least partially contingent on the level of economic activity."