Tech can provide instant analysis of smartphone pictures of accidents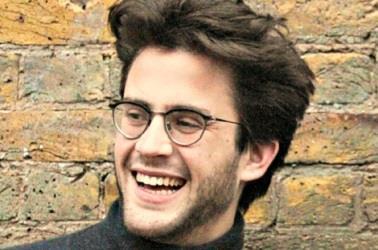 Technology that can provide instant analysis of images from accident sites has raised $2m in venture capital from Silicon Valley investors.
Tractable, a London-based technology company founded in September 2014, has developed technology that can instantly analyse photos forwarded by Smartphones from accident scenes, thanks to a technological breakthrough that enables it to perform visual recognition on low quality images in uncontrolled environments – regardless of image resolution, lighting conditions, viewpoint, zoom, car model or background.
"Our backers are investing in us to make our artificial intelligence revolutionise visual technology, and the insurance sector will be a major beneficiary. The Smartphone has effectively become the expert assessor," said Tractable chief executive Alex Dalyac (pictured).
"Once our artificial brain has analysed the photos received we can tell the policyholder everything that is wrong with their car and everything that will happen in the claims process from then on. It's really empowering the consumer, who can choose a suitable repair shop or garage."
Dalyac acknowledges that consumers may not always be in a fit state to gather images when they've just had an accident, but independent opinion is favourable about his brainchild.
Consultant Greg Gladwell, said: "In my 30 year insurance career I've seen many supposed technology game changers and only a handful have actually delivered their potential. But I believe this will succeed, and I have great confidence in the concept."
Jeremy Trott, head of claims operations at Allianz – and a Chartered Insurance Institute (CII) Claims Faculty board member – said: "This could be useful as it's not only giving an idea of the damage but can provide policyholders with intellectual steerage towards the right suppliers."
As visual technology becomes ever more affordable and accessible, it is playing an increasingly important part in the insurance claims process.
With so many consumers now carrying Smartphones and other mobile devices, insurers and loss adjusters are working on ways of encouraging them to gather photographic evidence after accidents or collisions have occurred.
For example, in the third quarter of 2015 Crawford & Company will be launching an app for consumers that enables them to take and forward digital or video imagery in support of their claims. The app will use Avatar technology to talk consumers through the claims process and will offer the ability to conduct secure and recorded videoconferencing.
Craig Beattie, senior analyst in Celent's insurance practice, says "Visual technology is very important for insurance claims going forwards. We are becoming a world that is increasingly photographed and videoed and we can now analyse the videos in near real time. But the real breakthrough will come when we speed things up by cutting down the time needed by insurers and loss adjusters to spend on analysis."
Join the conversation and share your views with others on LinkedIn here