Lloyd's insurer seeking more acquisitions amid limited organic growth prospects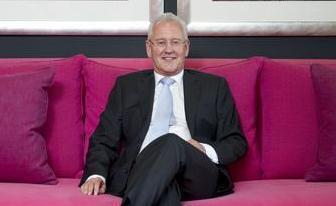 Canopius's UK retail business still needs work to make it perform as it should, according to executive chairman Michael Watson.
Speaking to Insurance Times following the release of Canopius's 2012 results, Watson said: "Last year the UK retail business constituted about 25% of our gross premium, but in the aggregate it performed around the break-even level.
"We recognise that we have work to do to make that business really contribute at the levels we want it to."
Watson declined to give a precise combined ratio of the business. He said it was "a little over 100%", but the division as a whole was not unprofitable thanks to investment income.
The UK retail unit is one of the three main pillars of Canopius's overall business, along with global property and global specialty.
Watson said the division's performance had been affected by competition, but also the fact that it has been restructured over the past two years. The motor book in particular has undergone radical change as Canopius sought to strip out unprofitable commoditised business and replace it with profitable specialist business.
Watson said: "We are now quite happy with the [motor] underwriting results but, having made significant retrenchment a couple of years ago, we have yet to get it back to what we consider to be the desirable scale."
He added: "I am reasonably confident that 2013 will be a more positive year, but I would still say 2013 is in a process of rebuilding and increasing the focus on specialist business."
M&A opportunities
The Canopius group as a whole returned to profitability in 2012. The company made a profit after tax of £49m, compared with a £61m loss in 2011. The 2011 loss was caused by the heavy natural catastrophe burden that year, while 2012 was a far less eventful year.
Despite the better performance, Watson acknowledged that growing the business organically will be tough, and so it is looking for companies to buy.
He said: "We continue to believe organic growth is quite difficult and challenging, and we remain open to M&A opportunities if we can find them. "
He said that the company would look for purchases to complement "all and any" of Canopius's existing businesses.
International growth
The one area where the company is arguably underweight, said Watson, is in its international, non-London business. These units started contributing more than 10% of Canopius's gross written premium in 2012.
However, Watson said: "In the overall scheme of things that's not a terribly significant number yet, and so we would like to increase their relevance."
"We have said that over the next few years we would like to see if we can grow that to 25%. That doesn't mean growing them to 25% while everything else stands still, so maybe we could be talking about quite substantial growth."