Canopius chief executive Inga Beale discusses the Omega acquisition, next steps for the business and the global challenges facing Lloyd's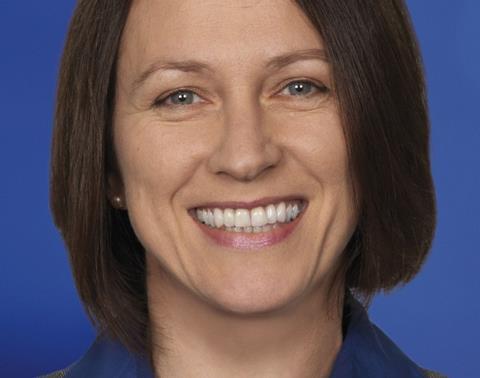 Q: What does the acquisition of Omega mean for Canopius?
A: We want to remain a business very much centred on Lloyd's. The idea behind the Omega acquisition is to reinforce that position.
With Canopius now firmly in the top 10 of Lloyd's, with a premium under management of more than £1bn, it steps us up a level, gives us more influence and we are more likely to get the business that we are seeking.
There are a few classes that Canopius was already strong in where the Omega acquisition gives us more of a leading position in the Lloyd's market.
Two of those areas are the US binder account and the property treaty area. The Omega acquisition also gives us a couple of new areas.
One is a US PI account that Omega writes in Lloyd's that we did not write. It also increases our global footprint because we have acquired Omega US, which is about to be renamed Canopius US.
That is a platform based in Schaumburg, Illinois, focusing on MGA business in the US market.
Q: What changes will you make to the Omega book?
A: We have been closely focused on underwriting excellence. That is part of the Canopius DNA.
We have looked through the portfolio and we are not planning to keep the business that doesn't meet our underwriting criteria or guidelines; we will cut back a bit. But we bought it because we wanted the business.
There will be a reduction, but still we are looking for that £1bn of premiums under management.
Q: What challenges do you see ahead?
A: Lloyd's is getting a decreasing share of the overall global insurance market. We rely on the brokers to bring the business into the market. If Lloyd's continues to shrink that makes it difficult for us as a player within Lloyd's.
The challenge is to bring back the innovation and the entrepreneurship that made Lloyd's successful in the first place.
Lloyd's went through a crisis and now there are many controls around business, which I also applaud because we want a controlled market, but it is about getting that balance right.
The challenge is to bring back the innovation and the entrepreneurship that made Lloyd's successful in the first place"

Inga Beale, Canopius
We operate within that, and if we are stifled by too many controls, checks and balances, we are not able to show our innovative flair and be entrepreneurial. That is something I have noticed since I have come in from outside of Lloyd's.
Q: What is next for Omega. Are further acquisitions in store?
A: We obviously have to digest the Omega acquisition and we're hoping to get that done this year so that everything is ready for the 2013 year of account.
But there will be future activity, so watch this space. We have now brought the Tower Group in as an investor, which may lead to further things.
We are about and looking for new ideas and we know how difficult organic growth is, so there are likely to be acquisitions ahead.