Ahead of Davos, World Economic Forum's annual risk report sees widest-ever range of threats to global stability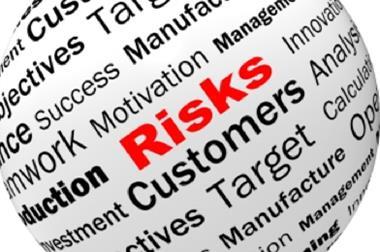 An increased likelihood of all risks, from the environmental to society, the economy, geopolitics and technology, looks set to shape the global agenda in the coming year, according to the World Economic Forum's Global Risks Report.
The report, published ahead of the WEF's Davos meeting, found that the risk with the greatest potential impact in 2016 was the failure by governments to meet the challenge of climate change.
Climate risk outweighed weapons of mass destruction (second), water crises (third), large-scale involuntary migration (fourth) and severe energy price shock (fifth).
The survey also looked at which risks were likeliest to have an impact. Migration came top, followed by extreme weather events, climate, conflict and natural catastrophes.
The WEF said that such a broad risk landscape is unprecedented in the 11 years the report has measured global risks.
For the first time, four out of five categories – environmental, geopolitical, societal and economic – feature among the top five most impactful risks. The only category not to feature is technological risk, where the highest ranking risk is cyberattack, in 11th position in both likelihood and impact.