Andrea Hill's deception was discovered after a suspicious LV= instructed Keoghs to investigate her claim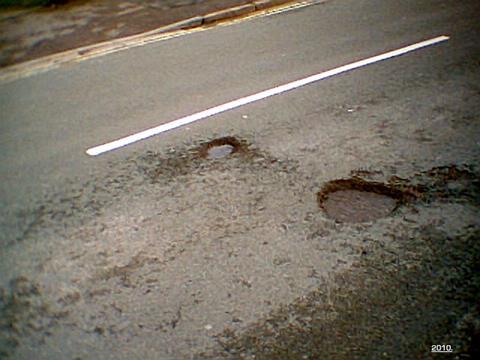 A woman from Lancashire has pleaded guilty for trying to con LV= out of £26,000 in a fraudulent pothole trip claim.
Andrea Hill originally said that a pothole on the forecourt of a shop in Preston called Gibson's News Food Wines had caused her to trip and fall on 25 August 2013.
She claimed, that as a result, she sustained a fractured collar bone and injuries to her neck and shoulder.
But in December 2013 after suspicions were aroused due to a lack of witnesses and her delay reporting the incident, LV= instructed law firm Keoghs to investigate the claims.
Keoghs' liability fraud team reviewed CCTV footage which showed no evidence of a fall at the time that Hill claimed she had tripped.
LV= were then advised by Keoghs to refer the case to the Insurance Fraud Enforcement Department (IFED).
At Blackpool Magistrates Court earlier this month (2 April) Hill she was handed an 18-week sentence suspended for two years, after pleading guilty to fraud by false representation.
She was also instructed to carry out 240 hours of community service.
LV= head of claims crime prevention Clare Lunn said: "This case goes to highlight the lengths some people will go to in order to fraudulently claim compensation for an alleged injury.
"LV= takes a hard line on fraud, investigates all suspicious claims and pushes for the toughest sentences for those who are prosecuted, in order to protect our honest customers. We hope this sends a message to other fraudsters to deter them from committing this type of crime."
City of London Police detective constable Paul Kirk, who led IFED's investigation added: "Hill targeted this store in the knowledge it would be fully insured and therefore, in her mind, the ideal location for her bogus personal injury claims.
"Hopefully her sentence will wake her up to the fact that insurance fraud is a crime with serious consequences."